This has been a market on auto-pilot, which means that most people do not feel like they need help anymore. All you have to do is but XYZ, throw a few logs on the fire, and become wealthy. But the market wasn't always this way and it will not always be this way.
While the macro has been consistent, the micro has still be volatile. If you're running money for yourself or others, it's imperative that you know what you're buying, when to but it. Pricing and timing if everything, as cliche as that may sound. Having the ability to automatically grade a companies fundamentals is extremely valuable to me — but being able to know when a stock is going to pivot and rush higher is fucking priceless.
Recent pin action in one of my positions, FIZZ, courtesy of Exodus.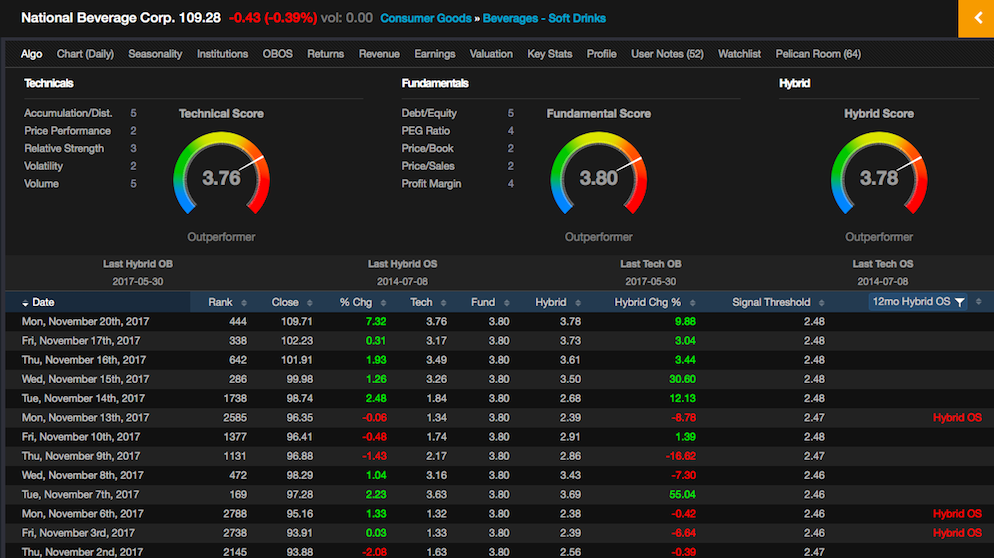 The also is flawless over 12 months, 10 day holding period.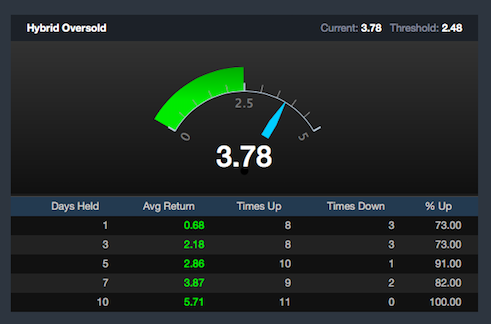 If you enjoy the content at iBankCoin, please follow us on Twitter