Anyone else remember when Jared Cook found a fucking chicken head in his basket of chicken, whilst eating at the piece of shit chicken joint dubbed Buffalo Wild Wings?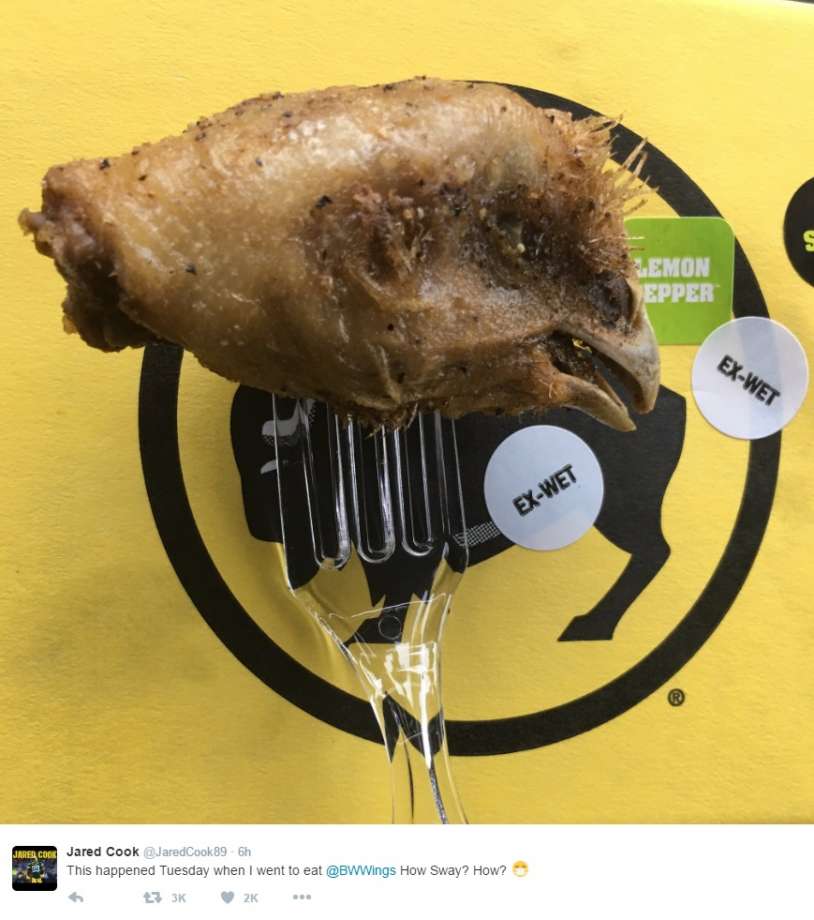 Apparently, Roark Capital likes what they see. Aside from BWLD, their portfolio includes Anytime Fitness, Arby's, Aunt Anne's, Carvel, Cinnabon, Carl's Jr., Corner Bakery, Moe's, Orange Theory — just to name a few.
Via WSJ:
Buffalo Wild Wings Inc. BWLD -1.35% has received a takeover bid valued at more than $2.3 billion from private-equity firm Roark Capital Group, according to people familiar with the matter.

Roark made an offer of more than $150 a share in recent weeks, one of the people said. Buffalo Wild Wings shares closed Monday at $117.25, giving it a market value of $1.84 billion. The stock jumped 28% to $150 after hours following The Wall Street Journal's report of the bid.

Investment bankers at Barclays BCS -0.85% PLC are working with Roark, while Goldman Sachs Group Inc. is advising Buffalo Wild Wings, the people said.

Minneapolis-based Buffalo Wild Wings is a purveyor of chicken wings, beer and other bar snacks at more than 1,200 locations world-wide. The company was founded in 1982 and went public in 2003.

Buffalo Wild Wings has been hurt by rising chicken prices and slumping traffic in its restaurants and had been under attack from Marcato Capital Management LP. The activist investor had pushed the company to franchise more stores, boost profit margins, increase sales and replace its chief executive.

In June, Buffalo Wild Wings shareholders voted in Marcato's founder and two of its nominees to the company's board. Chief Executive Sally Smith announced she would retire by the end of the year.
Here are the managing directors of Roark, quite literally cookie cutter carveouts of how corporate America should look — minus the fucking bald guy. He looks cool.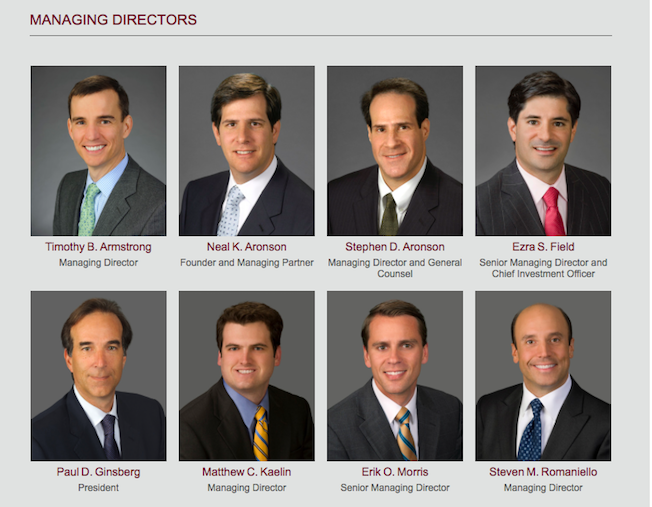 According to Exodus, these are the only other companies above $500 million in market cap with positive revenue growth. Pretty grim.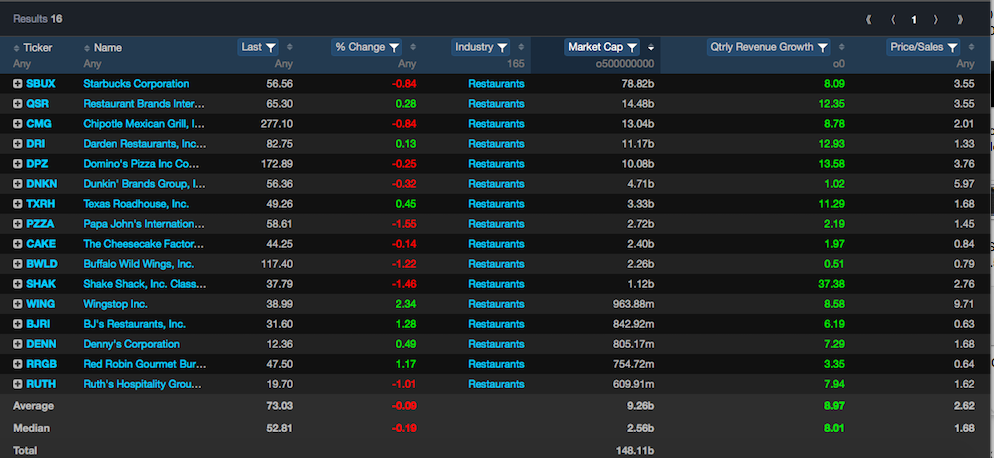 If you enjoy the content at iBankCoin, please follow us on Twitter