Over the past three days, Bitcoin is down by a modest 20%, knifing lower from all-time highs to just below 6,000 today. In the big scheme of things, this pullback is nothing, a mere way station en route of extreme excess. On the other hand of the spectrum is bitcoin cash, an entirely stupid crypto-currency that is trading higher after the much talked about BITCOIN FORK was fucking canceled.
The hype became perverted earlier today when it eclipsed Ethereum in market cap and circle jerked its way up to a $40 billion market cap. Fair value for bitcoin cash is somewhere between $0 and $1.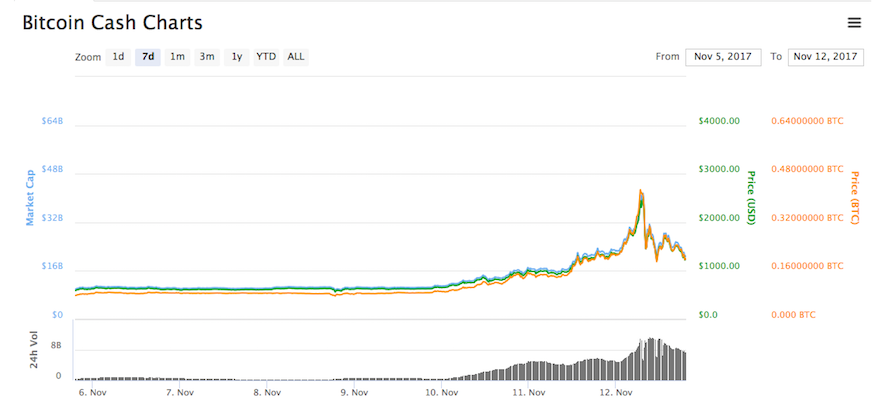 Due to the run up in BCH, the total market cap for the crypto-currency markets has remained steady at $195 billion. The great thing about the collective market cap continuing to balloon is that it's becoming a systematic risk to financial markets. Just imagine it gets up to $500 billion and then drops by 90%; what a splendid and beautiful crash it will be — befit with all of the gilded trimmings we've come to expect from all fine market collapses over the past 20 years.
On this day, the 10th Anniversary of iBankcoin, I ask the Gods for just one thing: a small, yet delightful, crash in BTC.
If you enjoy the content at iBankCoin, please follow us on Twitter