Good morning faggots. Did you have a leisurely rest? I slept a solid hour, thanks to an anti-biotic pill gone wrong that nearly gave me a heart attack. Never mind me and enough of that, let's discuss the stocked market — because that's what you all want to read about — greedy little fucking slob bastards, rotten and miserable, working like little engines of evil towards profligate profits.
Dow futures are +71, Nasdaq +6, even Europe is higher today — +0.3%.
As usual, gold is a loser, off by 0.3%. Devilish bitcoiners souring a bit this AM, down by 5.2%. I hope they lose it all, and more. Yields are climbing too, with the 10yr spiking. 3bps to 2.33%.
Courtesy of Briefing.com, one heck of a service, here are analyst moves this morning.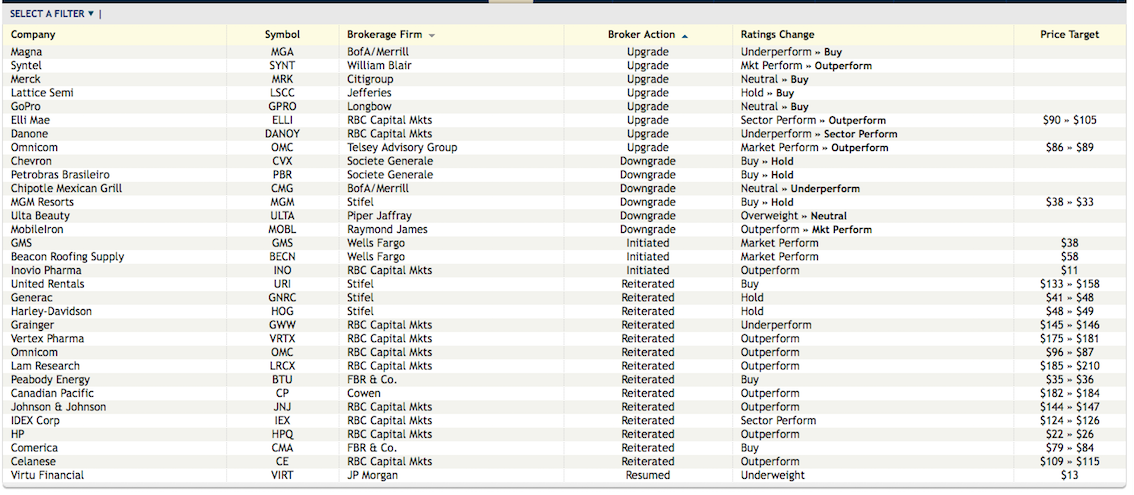 A lot of press reports about China's President Xi, talking in loud, colorful, tones about how great it is to be a communist insect this morning, attributing that to the early going gorilla run, but they're all lying. Stocks are jogging on simply because they can — and there is nothing you or your stupid friends can do about it.
How about that, pal? Fucked face.
If you enjoy the content at iBankCoin, please follow us on Twitter