UPDATE: Apple: Morgan Stanley raises bull-case thesis to $253 from $203 on AAPL ahead of iPhone event; Overweight, $182 tgt
Good morning Mates. Fly here and I woke up with an Australian accent. I had myself a spot of Vegemite this morning and now I'm back to preparing myself to kick older men than me down empty elevator shafts, throwing bottles of mustard at them on their way down.
Let's get started, shall we?
Theresa May's BREXIT bill is facing immense criticism and there are calls for her to rewrite it. This might have something to do with the fact that the pound is higher v the dollar by 0.84%.
I think we can be clear now on Lab Brexit policy; there is no policy. Lab will adopt literally any position it thinks may bring down the Gov

— Patrick O'Flynn (@oflynnmep) September 12, 2017
European markets are higher by 0.79%, with exception to Britain, who is down 0.25% — likely due to its curreny popping higher.
Dow futures are higher by 51, NASDAQ +13.
Both gold and silver are weak again, off by 0.5%. And copper is down 1%, which might lend weakness to Chinese related stocks. By the way, there are a slew of Chinese IPOs coming public soon. WTI is higher by 0.4%.
ETH and BTC go higher, no matter what. The former is higher by 4.6% and the latter by 3.4%.
Govt bonds are slightly weaker, as the tape takes on a risk on aspect to it.
Here are some other headlines, from my fucking Twitter feed.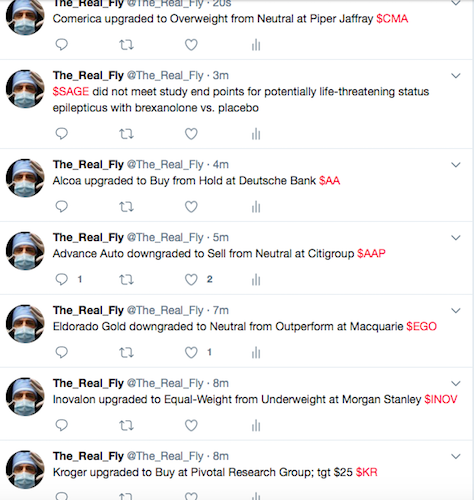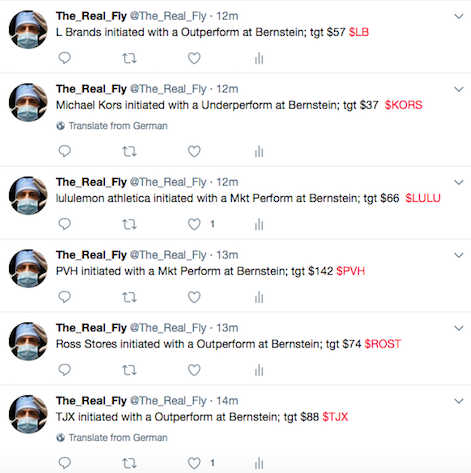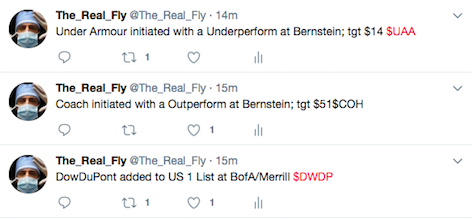 Gapping up:
RADA +13.5%, TEVA +7.6%, LAYN +7.1%, CTIC +5.2%, TTD +4%, EYES +3.9%, BVXV +2.6%, PPHM +2.2%, GPRO +2.1%, WDC +1.3%, MU +1.3%, AMD +1.3%, QIWI +1.1%, AAPL +1.1%, JD +0.6%, NVDA +0.5%
Gapping down:
SAGE -24.3%, HIIQ -22.3%, LMNR -9.7%, BCRX -8.7%, BIP -4.8%, PTLA -2.6%, FDC -2.1%, MRNS -1.9%, EFX -1.7%, MZOR -1.7%, CPT -1.2%, ADXS -1%
If you enjoy the content at iBankCoin, please follow us on Twitter