Do you remember the last time Janet Yellen wore a bubble blazer? I sure as hell do, since I was embedded in a personal hell that was designed by my own hand — long the five fingers of the apocalypse (fist fucked) into motherfucking collapse. I lost a gazillion dollars and then Janet Yellen appeared on teevee with this retarded blazer — as if to mock my losses and say "ha, told you so, bubble basket, fucked face."
The subsequent result of the last bubble blazer appearance was a whole lot of nothing.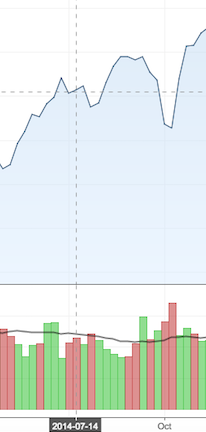 You're fucked now
Lo and behold, prepare for more nothingness. Or, maybe, just maybe, that stupid fucking jacket will usher in and bring forth the apocalypse.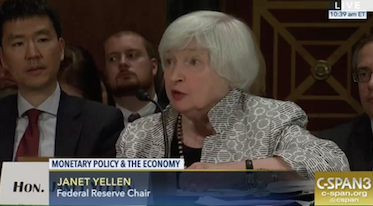 Shit
In other Fed related news, here is Senator Warren, delusional, asking Yellen to remove the Wells Fargo board for permitting crimes and misdemeanors. Comically, she also asked that Yellen 'regulate' big banks.
Jog on.
If you enjoy the content at iBankCoin, please follow us on Twitter