In spite of having 3 kids, I never succumbed to the pressures of buying a minivan. Often times, while on vacation, I rented them — but I never took the plunge into buying its convenience because of my ardent belief that they were for faggots.
I've always purchased large SUVs, eight-seaters, in order to ferry my children to and fro. In NYC, about 30% of residents do not drive — due to lack of parking spots and convenience of the big city rat's nest.
But with the Amazon-Whole Foods deal, some are beginning to wonder what it might mean for the auto space, specifically the minivan. About 40% of people use their cars, primarily for shopping for food. What will the future look like, once autonomous cars and Amazon drones take over the grocery space.
It probably won't eliminate the need for minivans and other large vehicles; but at the margins, it will certainly have an effect.
Interestingly, on the day Amazon announced it was acquiring Whole Foods, the auto dealership space was the worst performer. Large vehicles are the highest margins on the lots.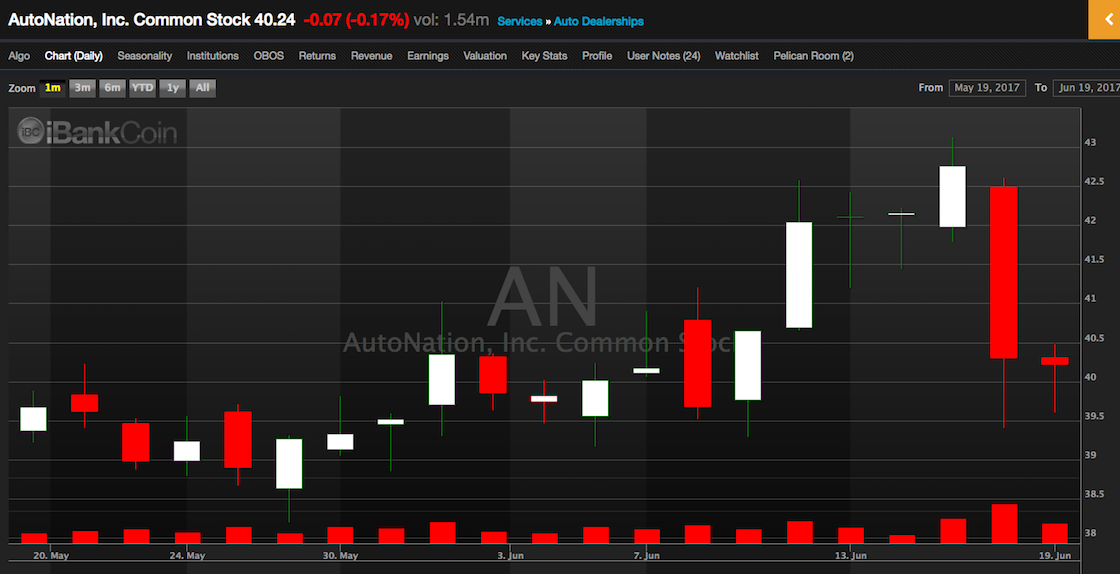 If Jeff Bezos ends up rendering the minivan extinct, it may very well end up being his best accomplishment ever.
If you enjoy the content at iBankCoin, please follow us on Twitter