What in the actual fuck is going on here? I suppose the 4d chess is even a little too much for me to fathom. Let's examine the timeline.
Trump tweets that he is under investigation from Rosenstein, sending the left wingers into a state of euphoria — thinking "this is it, the orange fucker is finally going to jail."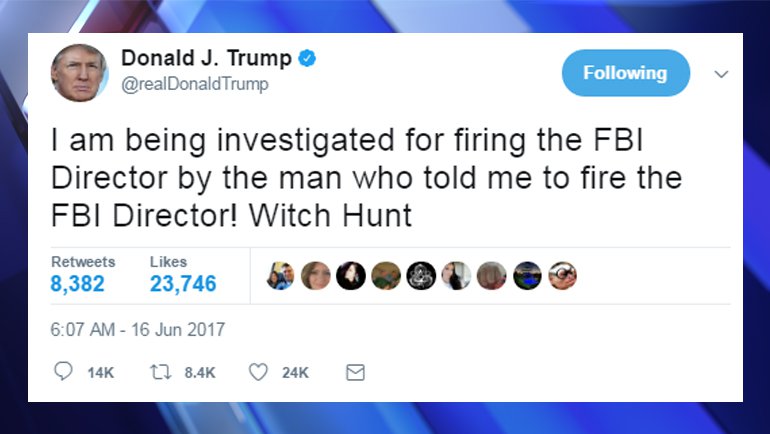 Immediately, right wingtards take to the airwaves to declare this is all fuckery and that Mueller is an evil man hiring Hillary Clinton supporters to illegally remove a sitting President. The people on the right declared, "fuck Mueller."
The left, while snorting lines of heroin and cock holstering, ignored the right-wing hysteria, instead focusing on the grande prize of seeing Trump and his family DIE IN FUCKING PRISON.
Then the President's attorney appears on several Sunday talk shows, in a most belligerent and extreme manner, essentially telling Chris Wallace and Jake Tapper to fuck themselves: "THE PRESIDENT IS NOT UNDER INVESTIGATION."
Leftwingtards commit suicide. Le end.
Oh, and regarding Mueller, there's the inconvenient truth about him delivering uranium to Russia, via Wikileaks.

If you enjoy the content at iBankCoin, please follow us on Twitter