Gross underperformance, lads. I'm not trying to stock pick here. My new systematic approach, using a quantitative model that I've created inside Exodus, will most likely keep me out of stocks — once again this week — and into more TLT and GLD. The outperformance is staggering, with both risk off assets crushing stocks by at least 200bps over the past week. Couple that with the fact that we're not at a significant mean reversion fork in the road, and I am sold on staying out of equities for another week.
The one silver lining is the dollar getting pounded again. This is a net positive for exporters.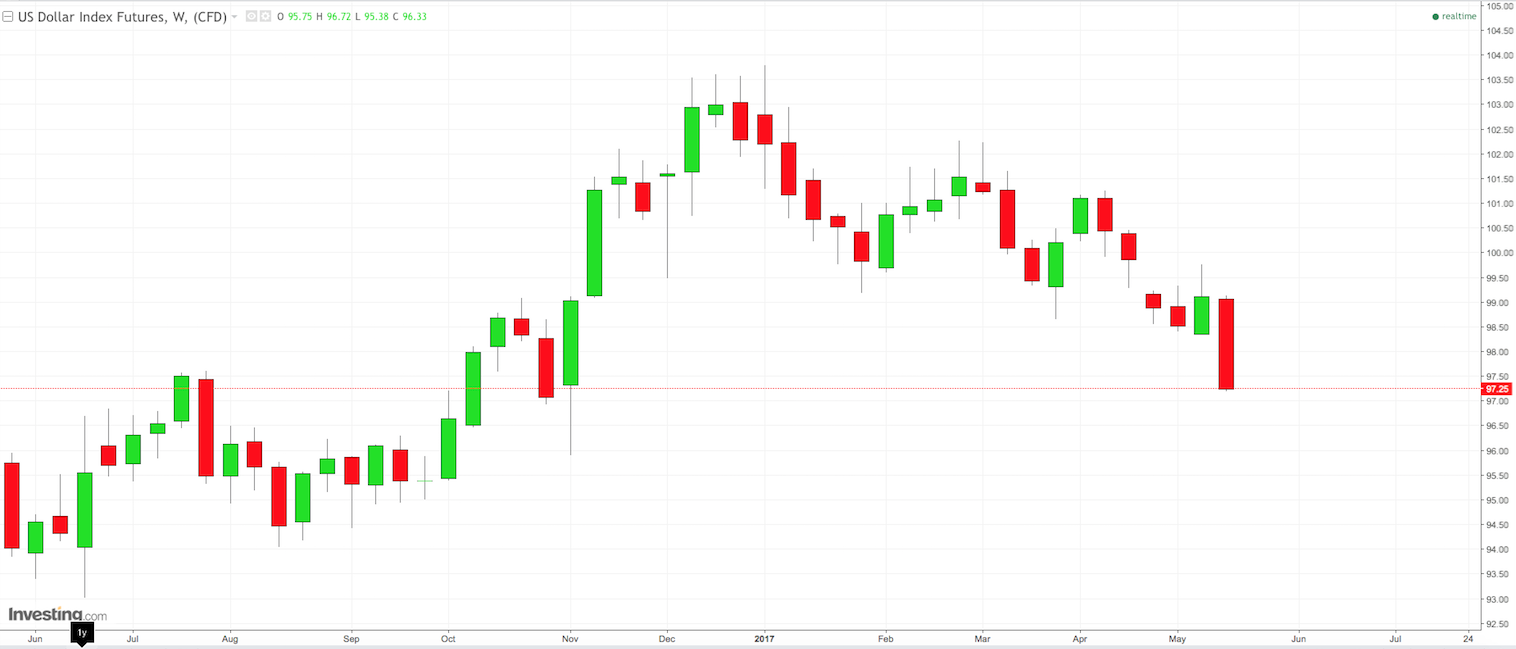 Head and Shoulders lads; get the fuck out of dodge
Next week is the Comey testimony. I'm thinking, it might make sense to take a trade ahead of that news — since it's highly unlikely he will corroborate the media's version of his memos. After all, by failing to report Trump to the AG, he'd be placing himself in the 'fag box' and I don't think he wants to do that, especially now that he's retired.
If I'm correct, next week might represent a sharp upside reversal in stocks. However, I need to see confirmation first, more than just intuitive perception.
For now, gold and bonds are my only investments and I'll likely be adding to them today.
NOTE: Exodus has flashed oversold on its 3,6 and 12 mo algorithms earlier this week, along with some important ETFs like TNA and FAS. The reason why I didn't take the trade is because the principle algorithm, the 36 mo, did not register oversold.
If you enjoy the content at iBankCoin, please follow us on Twitter