When the populist wave swept over America last year, bringing with it Italy, Great Britain, France, and others, markets soured at the specter of it all. Judging by the rhetoric of what the candidates had been saying, major anti globalist change was coming — which posed a significant threat to the status quo.
Well, post Italian referendum, post BREXIT, and post Trump, nothing has changed by the shuffling of chairs on the deck of the Titanic.
If elected, will Le Pen remove France from the EU, causing the ECB and its QE to collapse? Judging by French bonds and stocks, investors don't think so.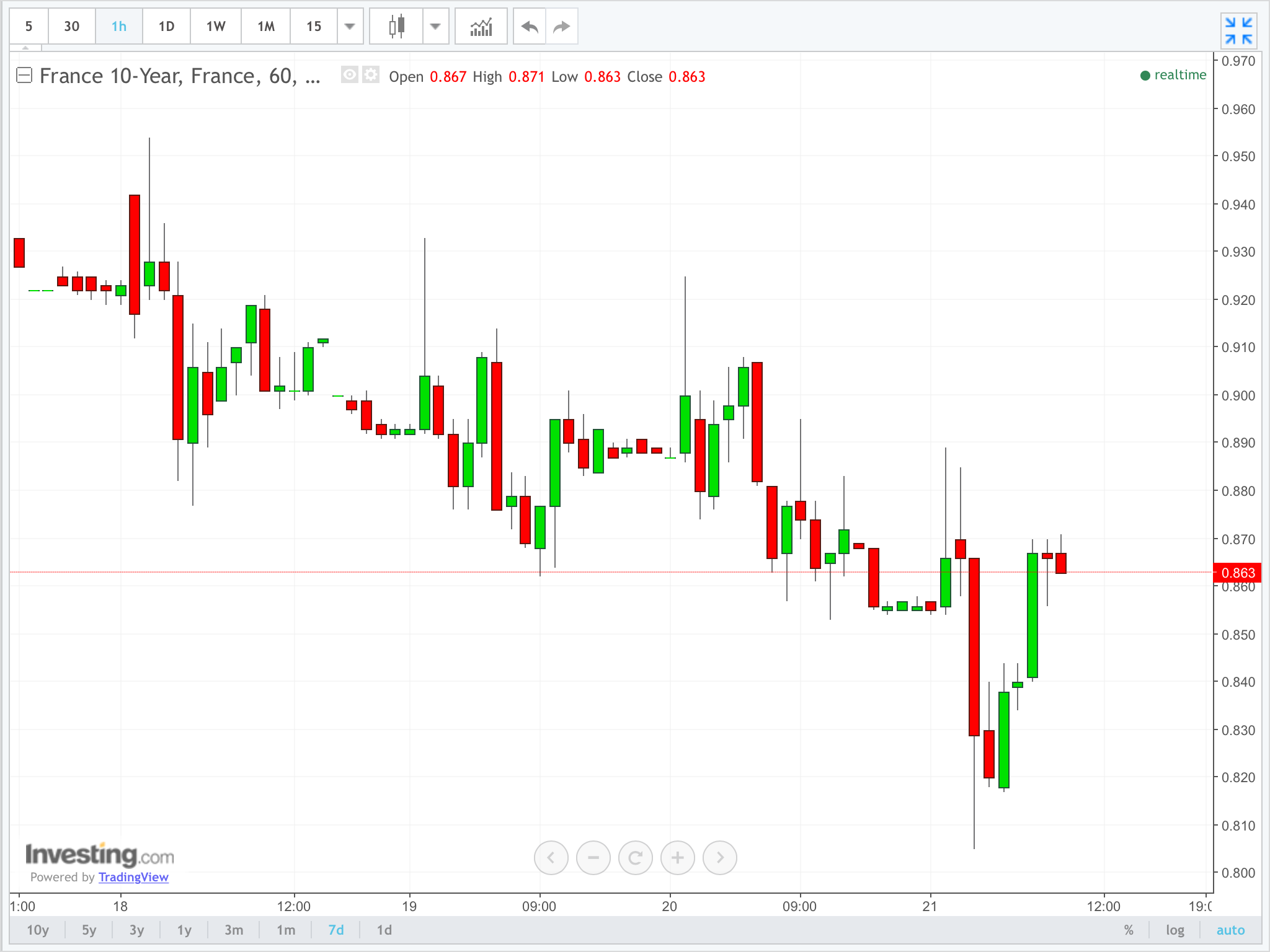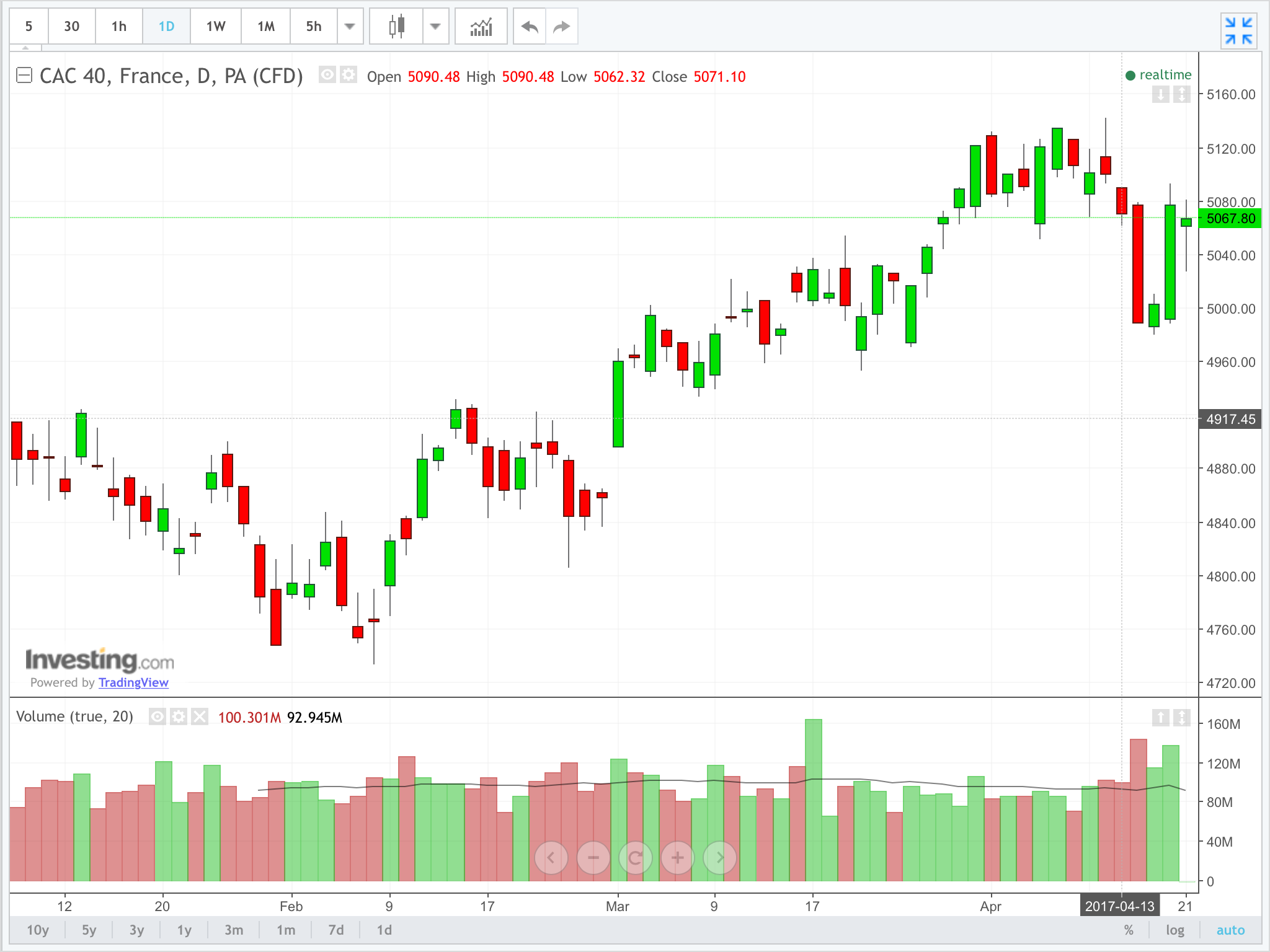 Some argue that the French elections, scheduled to begin on 4/23 thru 5/7, are the most important elections in Europe in decades. They represent more than just candidates, but ideologies.
Will the French people reject globalism, the pro immigration EU, and market rigging ECB, or opt for nationalism?
None of the downside is being priced into stocks. I think investors have become cold and distant from these events, a catharsis beset upon them by the numerous so called 'market ending' events that never happened. After BREXIT and Trump win, doom and gloomers have been reduced to boys who cry wolf.
The truth is, the wolf is really at the door now, yet no one seems to care — myself included.
If you enjoy the content at iBankCoin, please follow us on Twitter