We reported last night, via Mike Cernovich, that Obama's former National Security Advisor, Susan Rice, was responsible for ordering the unmasking of surveillance done that ensnared Donald Trump. If you'd like to explain to me how this isn't exactly like Watergate, if not worse, I am open for an honest debate.
Fox News reported earlier today that Trump had been surveilled for a year prior to the inauguration. In other words, the dirty Obamaites were spying on Trump from the very beginning of the campaign.
Bear in mind, several weeks ago, in an interview with PBS, Susan Rice said she knew nothing about 'incidental' spying on Trump, let alone being responsible for ordering the unmasking of it. It's also worth noting that Susan Rice has a rich history of blatantly lying to the American people, as was the case when she told America, via Face the Nation, that the attacks that led to the deaths of Americans in Benghazi were the direct result of an anti-Muslim video being posted on Youtube.
Eli Lake from Bloomberg news is now reporting that Susan Rice was, in fact, the person who ordered the unmasking — making it the first main stream media report of many to come out on this scandal.
White House lawyers last month learned that the former national security adviser Susan Rice requested the identities of U.S. persons in raw intelligence reports on dozens of occasions that connect to the Donald Trump transition and campaign, according to U.S. officials familiar with the matter.

The pattern of Rice's requests was discovered in a National Security Council review of the government's policy on "unmasking" the identities of individuals in the U.S. who are not targets of electronic eavesdropping, but whose communications are collected incidentally. Normally those names are redacted from summaries of monitored conversations and appear in reports as something like "U.S. Person One."

The National Security Council's senior director for intelligence, Ezra Cohen-Watnick, was conducting the review, according to two U.S. officials who spoke with Bloomberg View on the condition of anonymity because they were not authorized to discuss it publicly. In February Cohen-Watnick discovered Rice's multiple requests to unmask U.S. persons in intelligence reports that related to Trump transition activities. He brought this to the attention of the White House General Counsel's office, who reviewed more of Rice's requests and instructed him to end his own research into the unmasking policy.

The intelligence reports were summaries of monitored conversations — primarily between foreign officials discussing the Trump transition, but also in some cases direct contact between members of the Trump team and monitored foreign officials. One U.S. official familiar with the reports said they contained valuable political information on the Trump transition such as whom the Trump team was meeting, the views of Trump associates on foreign policy matters and plans for the incoming administration.

Rice did not respond to an email seeking comment on Monday morning. Her role in requesting the identities of Trump transition officials adds an important element to the dueling investigations surrounding the Trump White House since the president's inauguration.
So much for the establishment controlled media shills laughing at Trump for suggesting Obama had ordered surveillance on him and his team.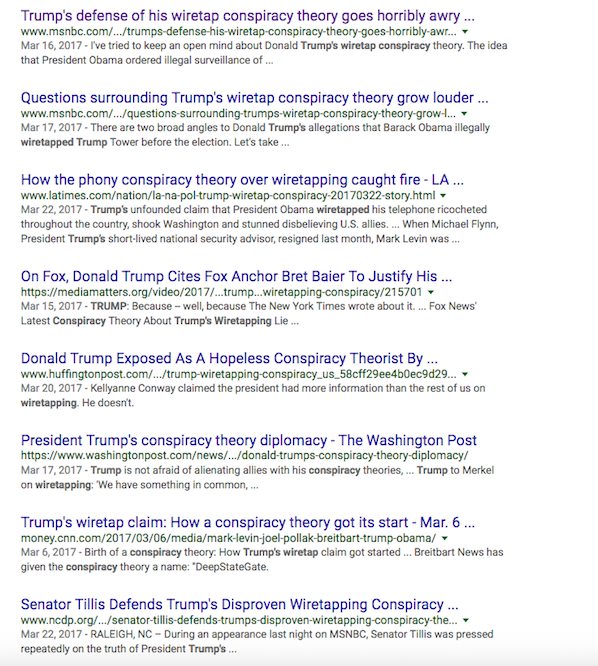 Rep. Schiff on March 22nd, 2017: Trump's 'wiretapping' claims are 'baseless.'
Pres. Trump's unsubstantiated wiretap claims "remain as baseless today as they were yesterday." – @RepAdamSchiff pic.twitter.com/nyZ56FYWTm

— HawaiiDelilah (@HawaiiDelilah) March 22, 2017

Apologize now.
And then there's the curious case of ABC getting a scoop on the Flynn story. Susan Rice is married to an exective producer there.
Hi @ABC! Susan Rice is married to your Executive Producer Ian Cameron. Where did you say you got illegal intel leaks about Michael Flynn? https://t.co/jKwZuM36Ii

— Jack Posobiec ?? (@JackPosobiec) April 3, 2017
If you enjoy the content at iBankCoin, please follow us on Twitter