Does anyone shop anymore? I'm fine with the market ignoring this huge blight in the American greatness narrative. After all, consumerism kills more people than cancer, so I'll never pretend to be a fan. But the trends in front of our faces speak volumes as to where this economic landscape is heading, a place festooned by warlords and rolling balls of hay — amidst tumult, war, death and destruction.
Happy Monday.
Retail stocks are plummeting today, off by 3% on zero new news. For the year, losses are in excess of 15% with some companies down much more.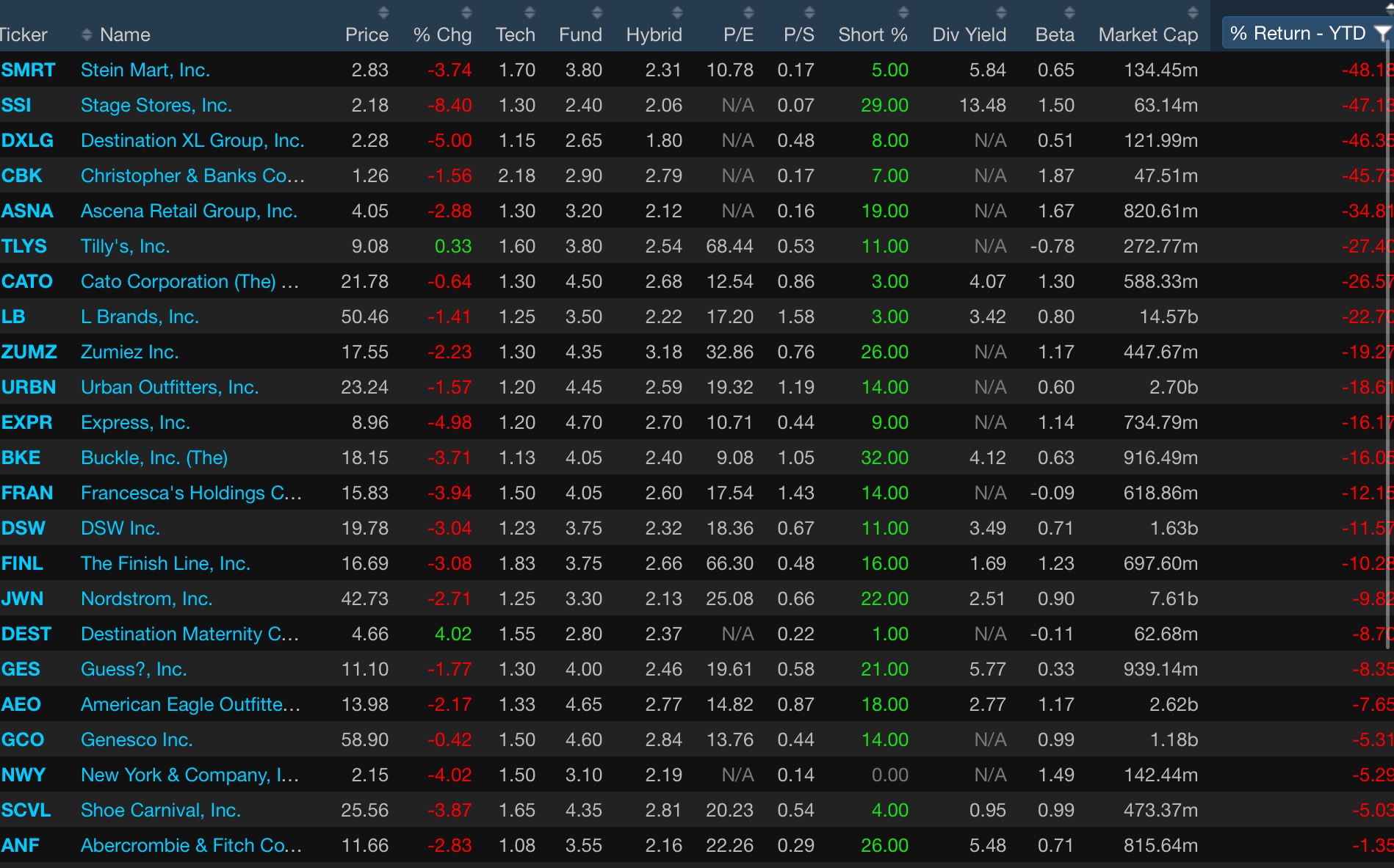 It's very convenient to blame $AMZN on everything, idly suggesting that all of the loss revenues have shifted to her.
(Adjusts microphone)
WRONG.
The revenues are simply lost. Americans are consumed by student loans, car loans, and healthcare, beguiled by their stagnant wages.
Prove me wrong.
If you enjoy the content at iBankCoin, please follow us on Twitter