When it comes to building walls, no country is better suited and experienced to offer its services than Israel. The entirety of Israel is being fenced and walled in, just like in the movie World War Z. Sometimes life imitates art and vice versa. Anyway, I haven't seen many people discuss who might profit from the wall, aside from the occasional moribund concrete and steel plays. Recently I schooled you on galvanized metal and how important Zinc was in that process. Now I'm gonna tell you that we're not just building a big old dumb wall, assholes. This isn't going to be something you take a ladder to and get your family over.
This wall is going to be crawling with sensors and intermittent guard towers, robots — state of terror art technology to protect America from World War Z.
There are two companies in Israel who do this, one is $MAGS and the other is Israel's largest defense company, who also helped build the Arizona-Mexican border fence for $87m, $ESLT.
Since Magal is a lot smaller, the upside is a lot greater.
Very soon, the company will demonstrate their technology for border security to DHS, hoping to land a lucrative contract. If they do, the stock will explode higher.
Source: Reuters
Executives from Magal's U.S.-based Senstar unit will show off its FiberPatrol product at a Jan. 31 conference on border security. Officials from the U.S. Department of Homeland Security and other agencies will talk to the gathering of defense contractors in Alexandria, Virginia, according to Magal Chief Executive Officer Saar Koursh. The system, which embeds fiber-optic sensors in long stretches of fences and walls, is already used for perimeter security at airports and seaports around the world, he said.

"We have the right product and we have the experience in Israel that helps in showcasing our product," Koursh said in a telephone interview Jan. 26.

Magal was a major contractor on Israel's West Bank barrier, a stretch of sensor-laden fences and concrete walls that was begun in 2002 to counter a wave of Palestinian suicide-bombings. The company has also helped build a fence along Israel's border with Egypt, which Prime Minister Benjamin Netanyahu presented on Saturday as an example for Trump's Mexican wall.

"President Trump is right," Netanyahu said on Twitter. "I built a wall along Israel's southern border. It stopped all illegal immigration. Great success. Great idea."

In the interview with Fox News, Trump said a wall would be effective in preventing illegal immigration from Mexico.

"All you have to do is ask Israel," ," he said. "They were having a total disaster coming across, and they had a wall. It's 99.9 percent stoppage."

Palestinians say much of the West Bank barrier intrudes on private land and refer to it as an "apartheid wall." In an advisory opinion, the International Court of Justice said in 2004 that portions of the project built in occupied territory were illegal.
Here's a little background on their tech.
Source: Jerusalem Post
The company has helped construct security barriers along the Egyptian and Jordanian borders, and has contracts to do the same in Kenya, Somalia and other countries.

Locally, Magal is better known as the Israeli company that helped develop the security fence around the Gaza Strip.

Koursh credits the steady rise in the stock since Trump's victory to his company's good PR, saying that Magal has become a household name in the field of perimeter protection and smart fences.

"Magal did the most border defense projects in history, we worked on over a thousand kilometers of border so far. In Israel we are the main service provider for the Defense Ministry, with 85% of our borders being done by Magal over the past 40 years," Koursh told the Post.

"Now that Trump is in power there's a lot of talk of finding solutions for the US borders, and we are a major player in that field. Even before the elections, most of our business comes from the US, in fact more than half of our company is located in North America and we are well known by American institutions and contractors," he explained.

But Koursh wanted to two things clear, that Magal is not a fence company, and that the firm does more to protect the perimeters of strategic assets than it does borders. "We are not actually a fence company, we are a tech company. We don't make fences, we make fences smart with tech solutions.

Our advantage is that as the leading company in this field we have the biggest portfolio of solutions, he told the Post.

According to Koursh, there are seven or eight technologies in the world that apply to perimeter security, and usually the other companies in the field offer one or two of these to their customers. "Over the years Magal has incorporated all related technological solutions, either through research and development or through acquisition," These technologies include motion and shock sensors, temperature change sensors, sound detection and video motion detection tech. Magal has furnished more than 40,000 kilometers of perimeter around the world with its tech.

"Compared to the entire security tech market, perimeter security is a small sector, but within that sector we represent 10% of the global market. And considering the needs that Mr. Trump described in his campaign, I believe that Magal has the best and most appropriate solutions," Koursh said.
Effectiveness of the fence.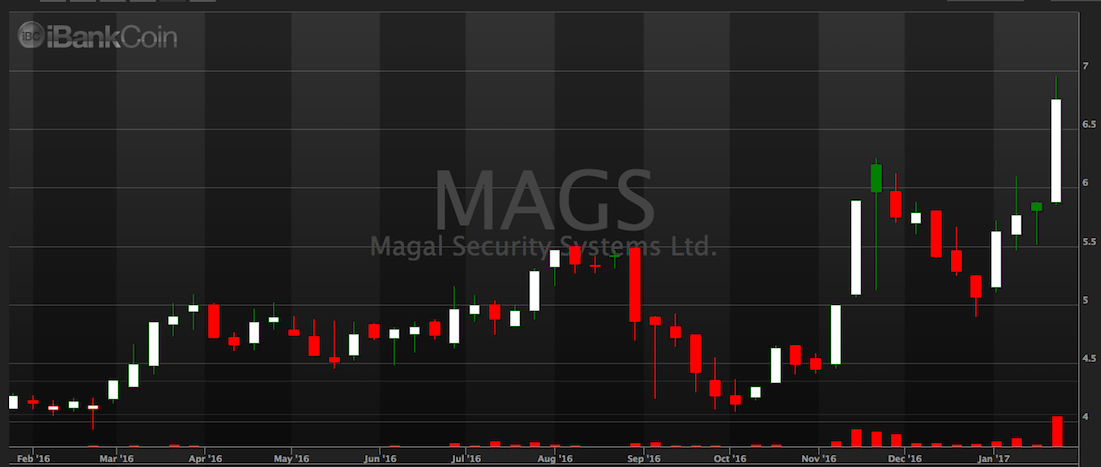 Eblit Systems, Israel's largest military contractor, has been working with the DHS since 2014 for Arizona's border fence with Mexico.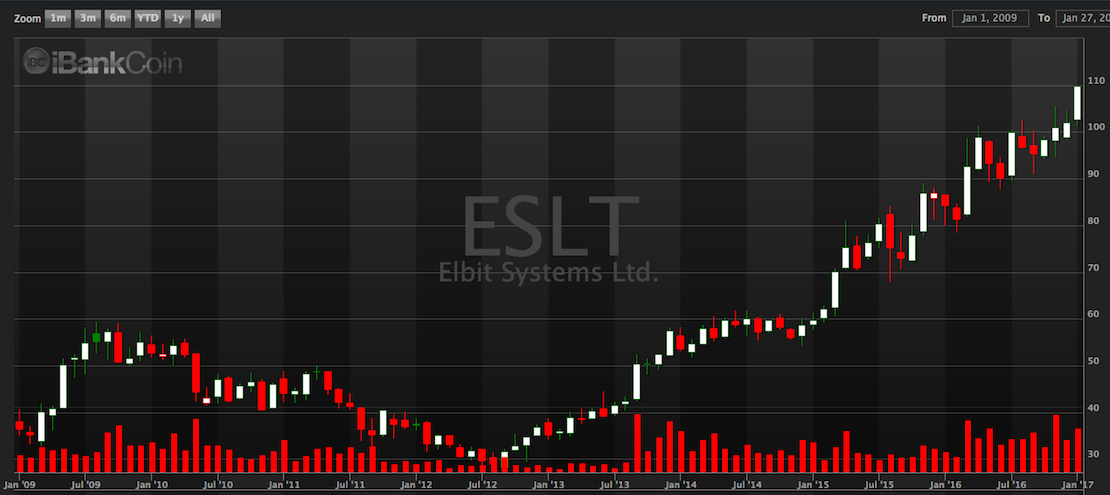 If you enjoy the content at iBankCoin, please follow us on Twitter