It's super horseshit.
One of my guys had scheduled tweets via the Twitter business account and Twitter took exception to it and offered us the ban hammer.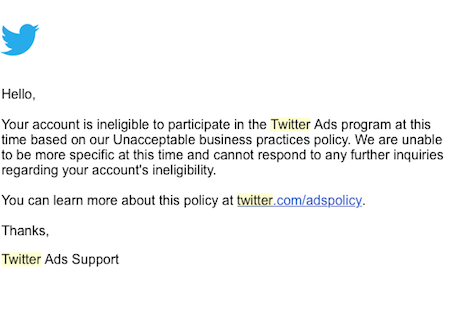 To mitigate this bullshit, I started to use my personal Twitter account to advertise on behalf of our corporate one. Pretty fucking stupid, huh?
A few days after I started to advertise, a rep contacted me to see how things were going. I told her that my corporate account had been banned from advertising and wanted to know how to get it lifted.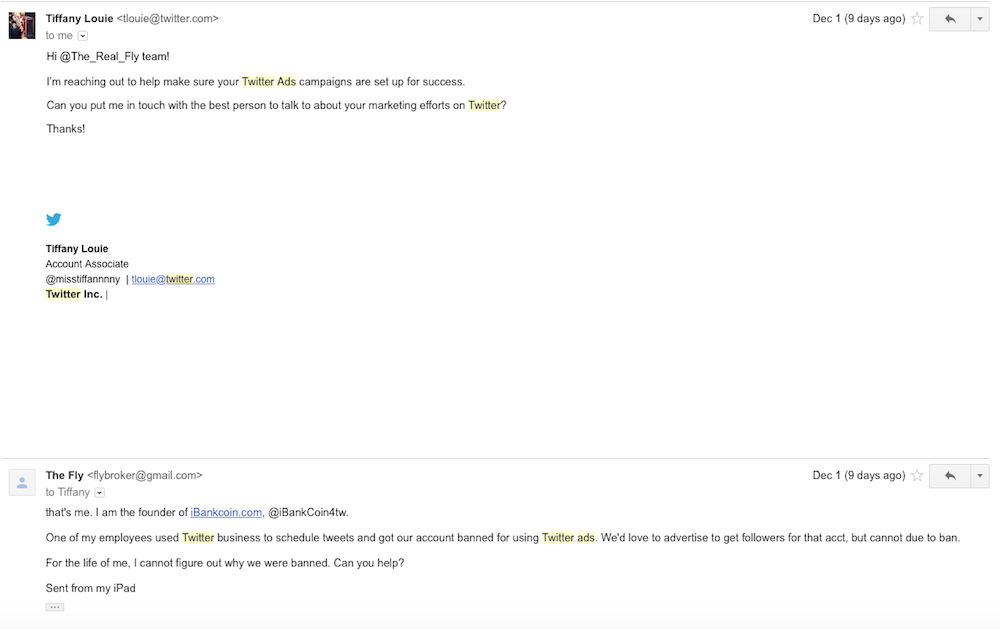 As you can see, I was quite courteous. After all, I thought it was retarded that I had to work around a ban on our corporate account, without cause.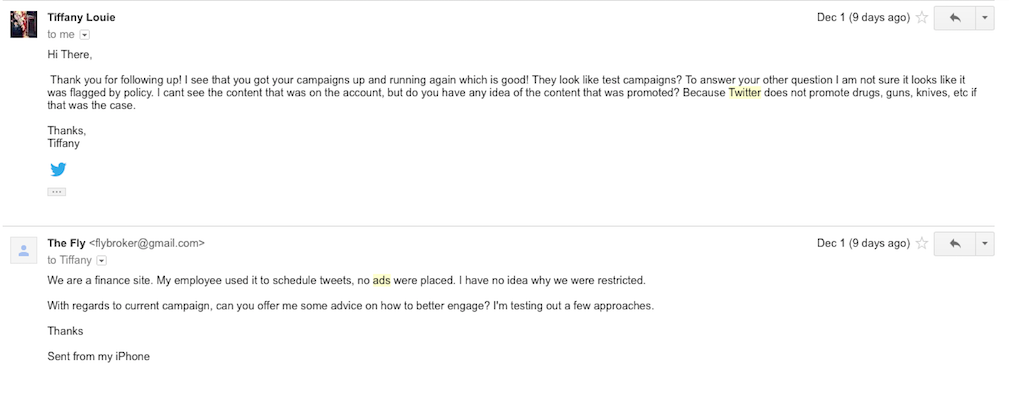 Not only was Twitter useless to help me form campaigns– to take full advantage of the platform (I'll get to that in a minute)– but they were unable to help me understand a major concern of mine, like being fucking BANNED. That's what you call bad customer service.
So, without her help, I muddled away with a small campaign of $500, just to see what it could produce. First of all, finance is banned on Twitter. You must be thinking "naturally, why would Twitter want to permit people promoting their stock tips on their platform?" I agree. However, look at three of the ads that I placed that were reviewed and restricted, without explanation.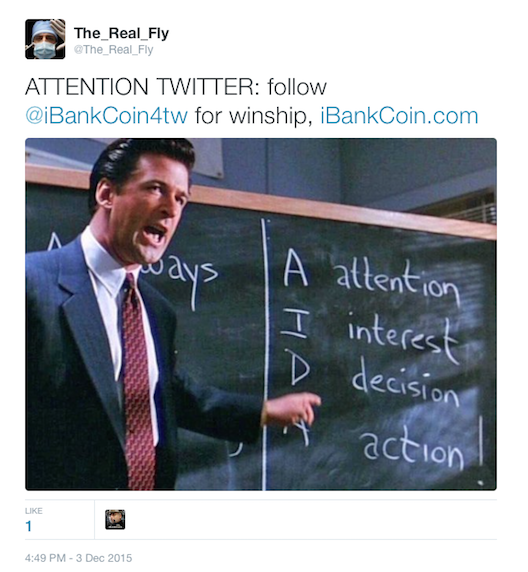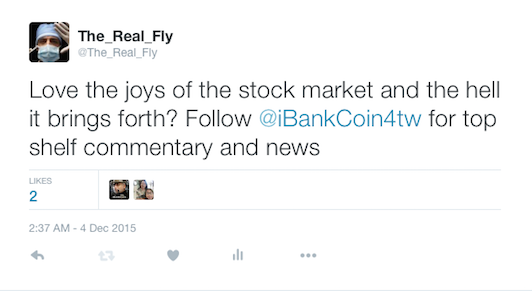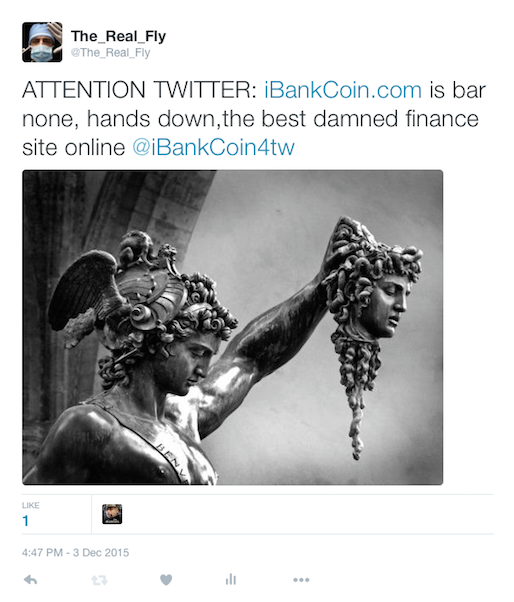 Why the fuck were those ads restricted?
After a few of my promotional tweets went out, immediately, I became concerned due to the level of engagement being too high. After inspection, I found that I was quite popular in Mongolia, Turkey, as well as several non-english speaking African nations.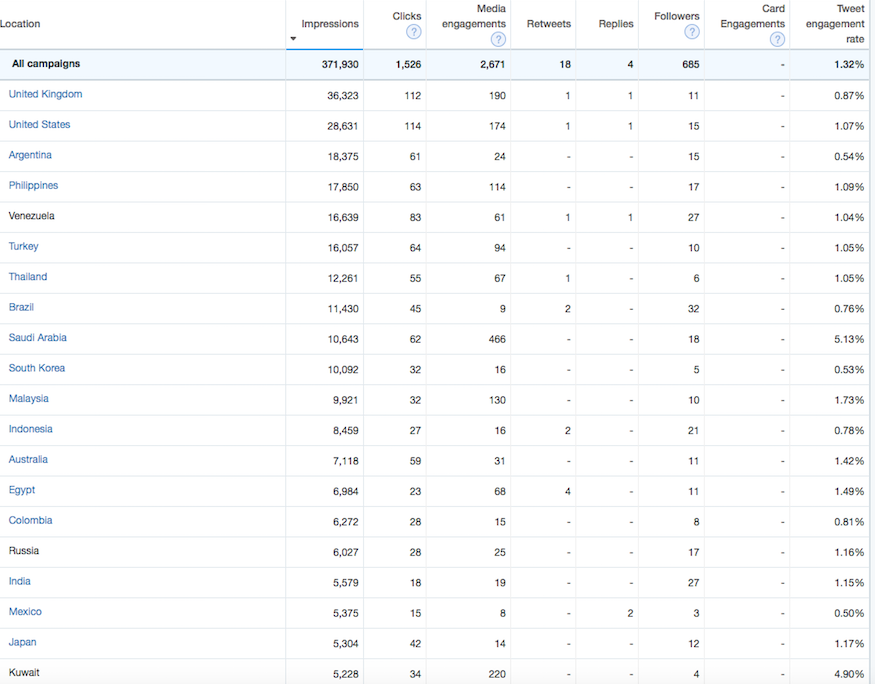 I checked on the accounts that began to follow me and found they were bots, fake accounts with zero activity. I know Twitter claims to have 300 million people signed up. That's complete and utter bullshit. I'd be surprised if they had 1/3rd of that.
Before placing filters on my campaign, I was acquiring followers for 10 fucking cents. That shit was cheap. After my filters, looking for finance folk, the cost skyrocketed to $2.50 per name. Who the fuck is going to pay $2.50 per follow?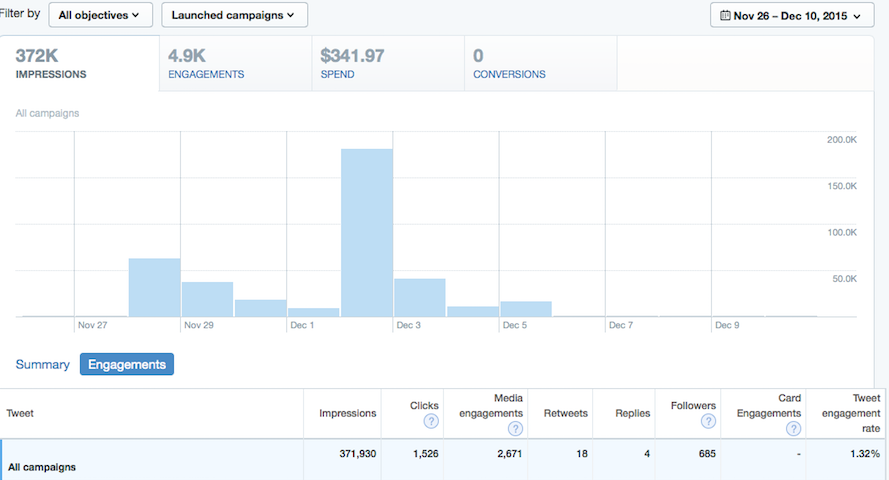 All in all, the current structure and customer service of Twitter Ads is completely inept and without decorum. I do think there is potential, especially if they assigned reps to help me spend my money. I was more than willing to spend 5x the amount for this campaign, but became frustrated; and as a result, I throttled the budget.
We tried one last time to appeal to the @dick handlers at Twitter, to better try to understand why our good name was being banned from advertising on their glorious, fucktarded, platform.
This was their flippant response.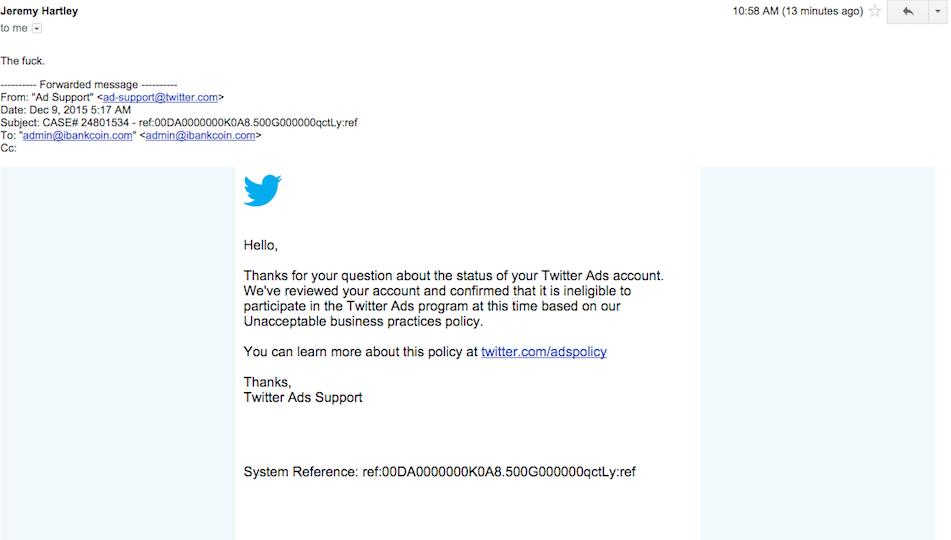 I am long TWTR. I sold the bulk near $30, but still own some for the long term. Get your shit together @Jack.
If you enjoy the content at iBankCoin, please follow us on Twitter