This one is slightly less amusing, only because I'm actually long VRX now. Nonetheless, the comedy I am entreated to, as VRX dives lower, much to Bill Ackman's chagrin, due to some connect the dots whodunnit gambit–by some blogspot addressed website– is very fulfilling for me.
I enjoyed this one quite a bit.
Apparently, VRX has other pharamcies named after chess moves and Stephem King references.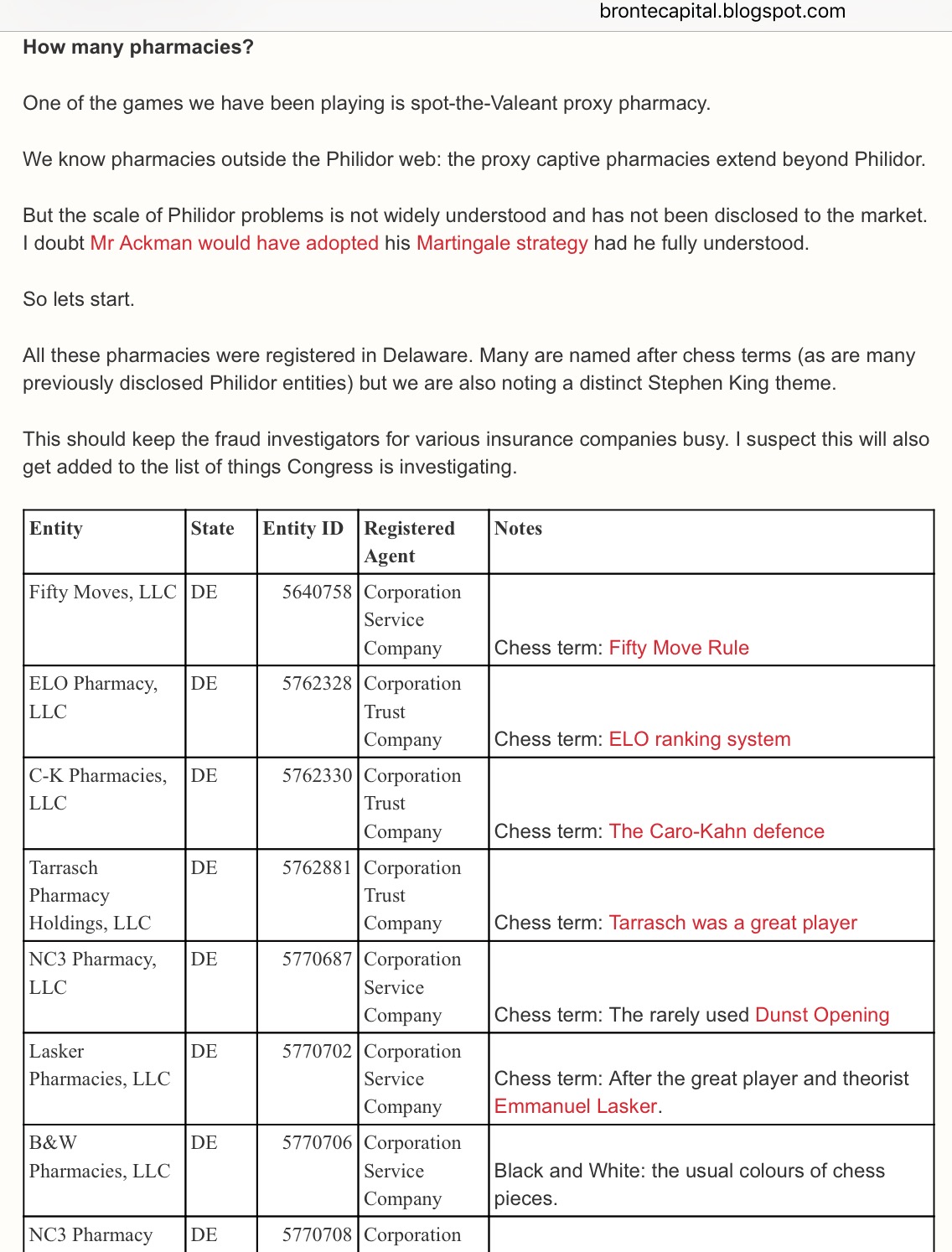 I would like to get to the bottom of this. I am sure VRX has a solid explanation.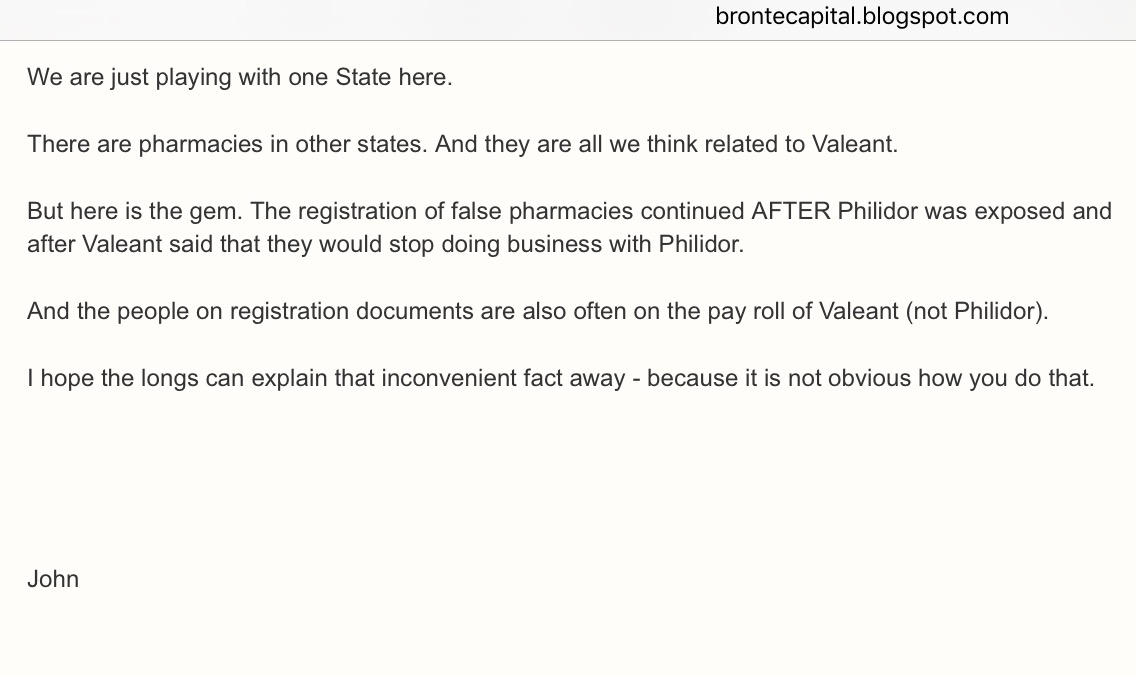 Uh, he mentioned the "f" word. Now everyone, like good little lemmings, pile into the short trade.
FML
If you enjoy the content at iBankCoin, please follow us on Twitter