The first thing you should know this Valentine's Day is that diamonds are coveted, by all women. From the grotesque to the anorexic, feel free to bestow diamonds upon her person–always of the GIA certified type, VS1 and higher. If you are buying diamonds from the shopping mall, just know, you are a vagrant and unsuited to purchase anything of value.
Remember, once you discard or divorce your present valentine, you can always execute a "claw-back" and resell the diamonds for at or near cost. The DeBeers family has a firm grip on the diamond trade, paid for with the blood of a warrior African class. There is nothing wrong with giving your wife a gift that is really a clandestine store of value for your hard work and labor.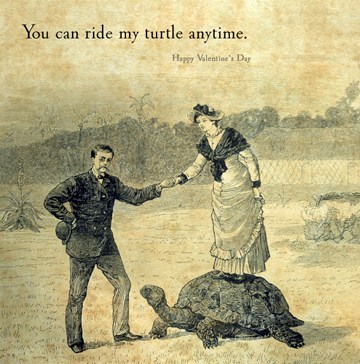 Chocolates are traditional on Valentine's Day. But make sure to buy her dark chocolate only, instead of the bastardized American version of chocolate, which is laden with superfluous amounts of milk and sugar. If your wife doesn't like dark chocolate, too bad. She will learn how to acquire a taste for it. Plus, it has much less calories and will not transform your beautiful female friend into a fat undesirable troll.
After you give her the diamonds and chocolates, surprise her with florist grade flowers. This is a very important point I am about to make to you. Listen to me you cheap bastards.
Women do not like super-market grade flowers, that were picked by filthy animals, placed inside of glass vases. Moreover, the crap sold at 1-800 flowers or Proflowers is an embarrassment to the botanist community. Do yourselves a favour and head on down to the florist and order several dozen roses–placed in crystal. The price tag will cost hundreds of dollars–dependent on where you reside. But you will leave with a full heart knowing you did your best.
By the way, NEVER GIVE STUFFED ANIMALS. They are stupid and without class.
Lastly, you must take your wife to dinner. If you intend to drink, order a driver from a black car company (not the vagrant sort). Gentlemen never drive while intoxicated. As a matter of fact, gentlemen rarely drive themselves to events or gatherings. You should know these things already, so this may be redundant.
Dinner should be at a tier one restaurant, preferably Michelin rated 2-3 stars. This means reservations would've been made months in advance. True gentlemen of the first order plan ahead and never find themselves without a backup plan. If, by chance, you're at your winter home– in an undesirable city that is without Michelin rated eateries–make sure to at least reserve the very best seat at the very best restaurant.
Most importantly, remember that you are never to receive anything but affection on Valentine's day (no pervert). Gentlemen should not accept gifts of any sort, asking the lady to "please return this, as I am unable to receive it"–if such an awkward occasion arise. It is not your place to accept gifts on such a day. If you do not wish to insult your loved one, kindly ask her "to please reserve this for my birthday or Christmas, as I will be joyously overzealous to accept it then."
Happy Valentine's Day.
If you enjoy the content at iBankCoin, please follow us on Twitter