When I'm not on X ginning up controversy, I'm in my time machine — traversing space and time to help me with my stock picks. Much of what we do is predicated on our feeeeeeelings; but from time to time we take the 30,000 foot view and truly analyze the situation, concoct a plan, act upon said plan, and within a few days ditch said plan in exchange for our feeeeeelings again.
This blog is about all of that. I will introduce to you a cogent plan for November, which will make sense to both you and I — but neither of us will actually heed the analysis and do whatever the fuck we wanted to do anyway.
Here goes.
$SHOP beat earnings, which means the consumer isn't as desolate and poor as we once hoped. Using the seasonality tools inside Stocklabs, I found some very obvious trends for November.
Retail is all of the rage, much to do about BLACK FRIDAY and barreling headlong, fat and gay, into the pagan holidays.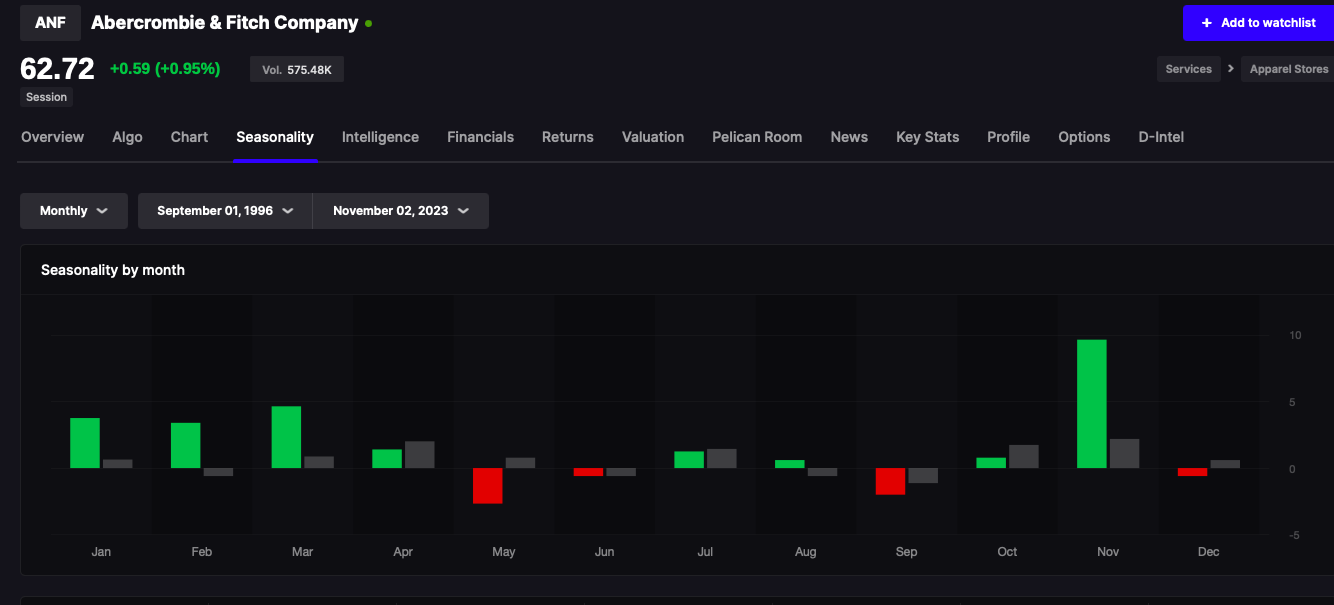 How pervasive is this? Quite.
It is, by far, the best month for shares of $WMT — going back all the way to 1972.

That's right fucked face. Walmart has traded higher 72% of the time in November going back 50 fucking years.
The $QQQ trades up 76% of the time in November, going back to 1999. This is the best month for stocks — hands down.
So this is what we want to do. Listen to be very closely.
WE WANT TO BUY THE FUCKING MARKET, LEAN INTO HER. FOCUS ON RETAIL AND INGRATIATE OURSELVES IN THE RICHES WE DESERVE — TAKING PROFITS ALONG THE WAY — AVOIDING TEMPTATION AND THE ALLURE TO SELL IT SHORT.
As a small aside, oil doesn't bode well during the holidays. The seasonal trends are much stronger than you'd believe.
Back to work fucked faces. You have information now and guidance to act upon. Make me proud.
If you enjoy the content at iBankCoin, please follow us on Twitter