I went from confounded to King of the Market overnight. After all of my hemming and hawing about the market on the verge of collapse, i just made a ransom fully long, fully erect, into the perverted open you witness before your very eyes.
Good things happen to good people.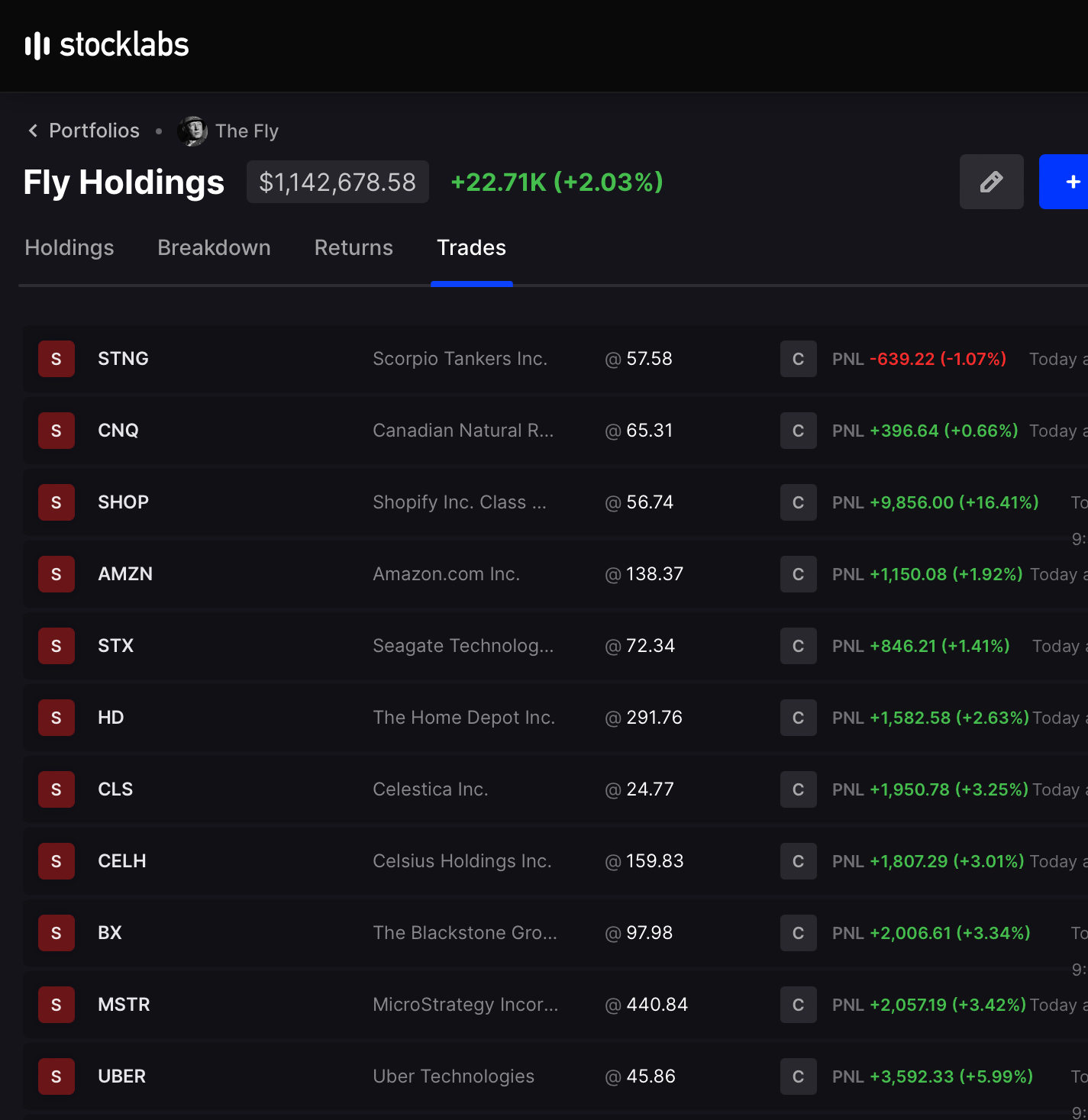 Some of you might say "fuck you Fly — you just got lucky with those Canadian faggots at Shopify". But you'd be wrong about that, as you are wrong about most things in life. Unlike you, I did my research, peered into the future by looking into the past. Do you know what I saw?
FUCK YOU PAL, that's what I saw.
There are two types of people in this world: those who talk shit and those who do shit. Whilst you sit there in your ridiculous chair trying to etch out a profitable trade or two, find solace in knowing "The Fly" made your annual salary today and will now proceed to take it easy until late afternoon.
+201bps for the session, now 85% cash.
If you enjoy the content at iBankCoin, please follow us on Twitter