The NASDAQ is presently down by 85 but there isn't any need to worry. The Fed will simply print more and when the junk bonds go down — they will simply buy more. An interesting note out of Reuters today shows recent junk bond offering getting FLAYED — down more than 20% since priced. I am sure it's just an aberration and 'market forces' will soon correct this dislocation.
I am cashed up, but also hedged — just in case. I bought 3 stocks today and have high hopes for them. But to be honest, there isn't anything I am passionate about anymore. It's all a facade and we're all playing a game of whack-a-mole. If I made money on XYZ — it's only because I was crazy enough to buy.
We're in a fairly stable and predictable upward channel. $140 on the IWM should be viewed with trepidation — maybe. We might offer a jocular look lower for a day or two — but rest assured — the market is controlled higher.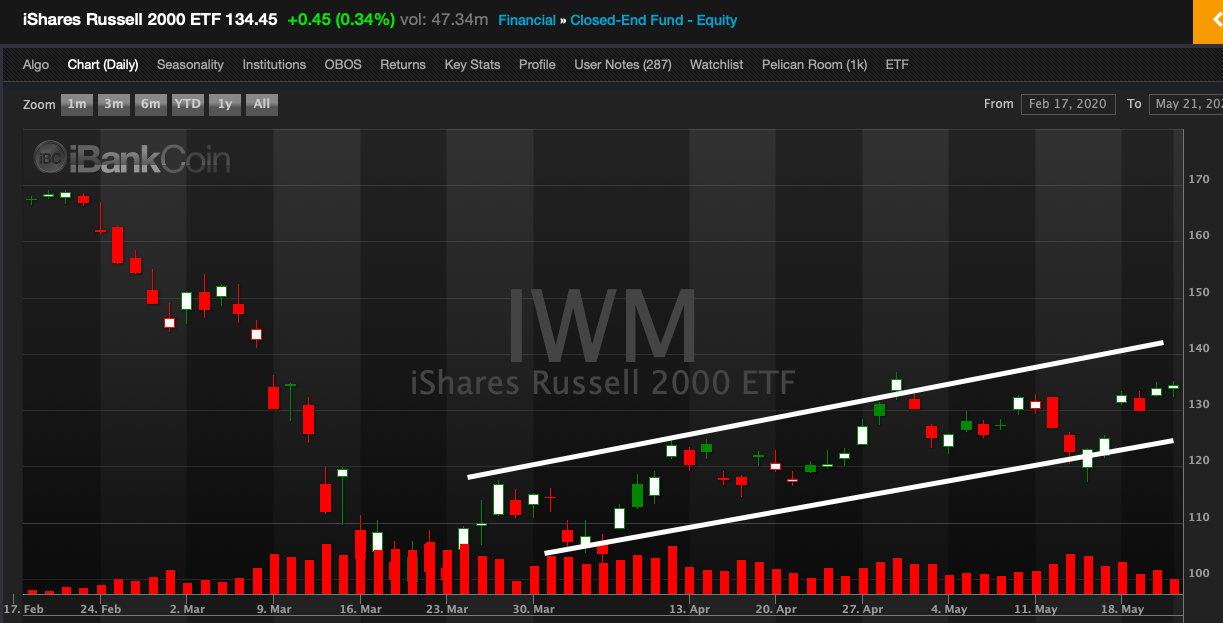 If you enjoy the content at iBankCoin, please follow us on Twitter