Fuck NVDA. I am 3x long SOXS now and proud of it. Today I did nothing but waste time.
(ATOM -3.3%)
(NNDM -3.2%)
EB +7%
Net net, I am having fun. I would be having a lot more fun should the semis crack lower — as they should.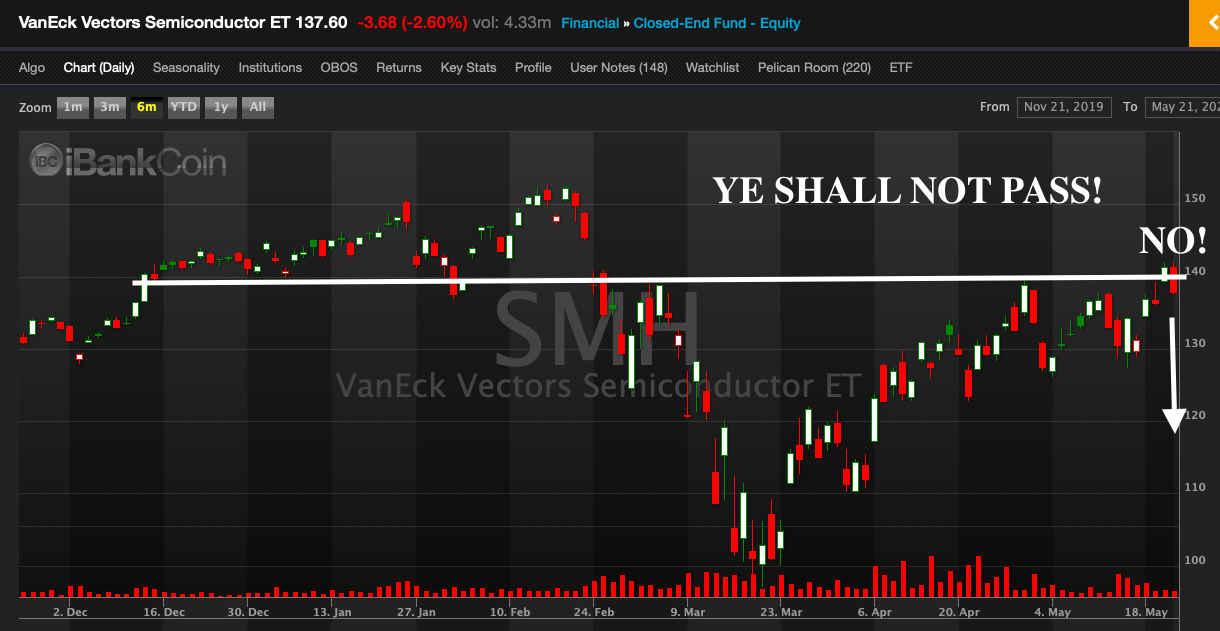 Pot stocks broke higher today. Everyone thinks CBD oil cures COVID-19. Time to get short.
If you enjoy the content at iBankCoin, please follow us on Twitter