Look at how fucking stupid it all is, now with the benefit of hindsight. Just a short while ago, I declared oil was a 'worthless' commodity. The only cost of it, frankly, was shipping it from point a to point b. Most of us on Wall Street flippantly laughed at it as the price struggled to remain above double digits. In less than a month's time, the price has risen over 400% to $34, now pressing higher in an otherwise boring tape.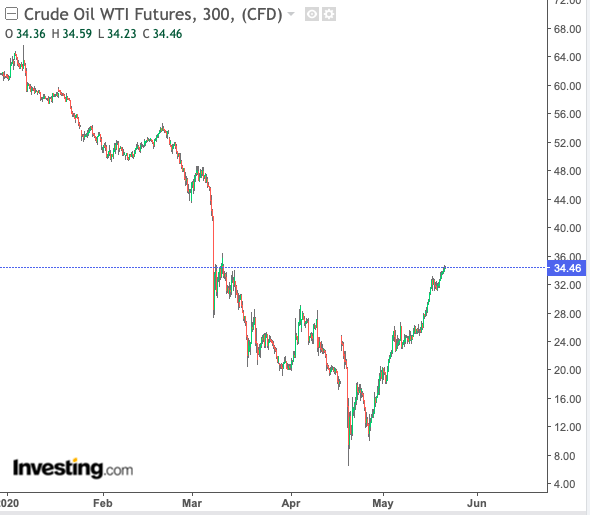 Oil stocks, however, are up about 30% over the same time period — because fuckery.
Stocks in general are healthy AF and if I didn't know the reality on the ground, the joblessness and the specter of prolonged economic hardship, I'd say things looked great — based purely by the price action in stocks.
Once again, the stock market has proven itself to be its own entity, totally disconnected from fundamentals — a slush fund of liquidity gyrating rapidly whose purpose seems more political than a reflection of societal success. It is the all knowing, sum total of all of the thoughts and impulses that mankind has to offer and — right now — it's suggesting things are ok — heading towards fantastic.
If you enjoy the content at iBankCoin, please follow us on Twitter