It was supposed to be a boolish day — but now we are ENTREATED by another bank collapse. Luckily, or might I say fortunately, I had a 15% UVIX hedge from an hour or so ago. I booked that trade a short while ago for +6.2%. My gains remain constant. My market hand furiously hot.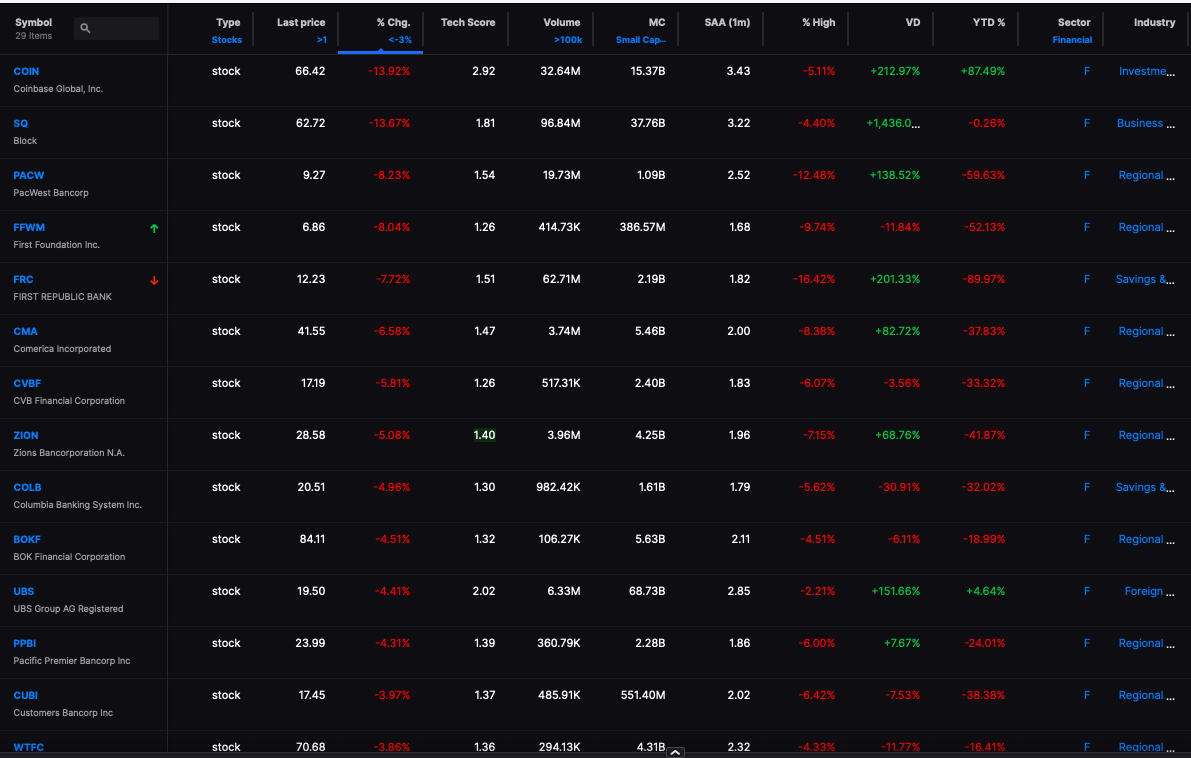 Under the auspices of a total collapse of the western banking system, you'd be wise, smart even, to own some GLD and BTC. Those two asset classes have proven to be defensive during RISK AVERSE periods, such as RIGHT NOW.
That being said, do not be fooled by the NASDAQ +200. The actual market is only +0.3%, as indicated by the Stocklabs 4000. I am now hedged via DRV and FAZ — and will most likely hold off on any additional hedged until the close.
In short, bulls were TRAPPED but they were armed and now the bears are being picked off one by one.
DEVELOPING…
If you enjoy the content at iBankCoin, please follow us on Twitter