By last account, Google retained 85% market share of search, a monopoly. With the Microsoft integration of ChatGPT, even though it's a biased leftist POS AI, there is a good chance Google will shed market share. Microsoft is calling this their biggest product innovation in 15yrs.
Shares of GOOGL shed 7.7% today, about $100b in market cap lost due to this excursion by Bill Gates and Co. The subsequent result of this disruption has been a legging in, if you will, into any stock AI related. I had been researching this area for sometime, mostly because Stocklabs uses its own AI for our algorithms.
The point here is this: in spite of the NASDAQ down 200 and the world crumbling beneath our feet, this sub-sector has taken off. I tried to lose money, but failed. I did close down 16bps with a fully long book in tow, now hedged with 20% weighting in SQQQ.
My booked PNL by day. Observe the excellence.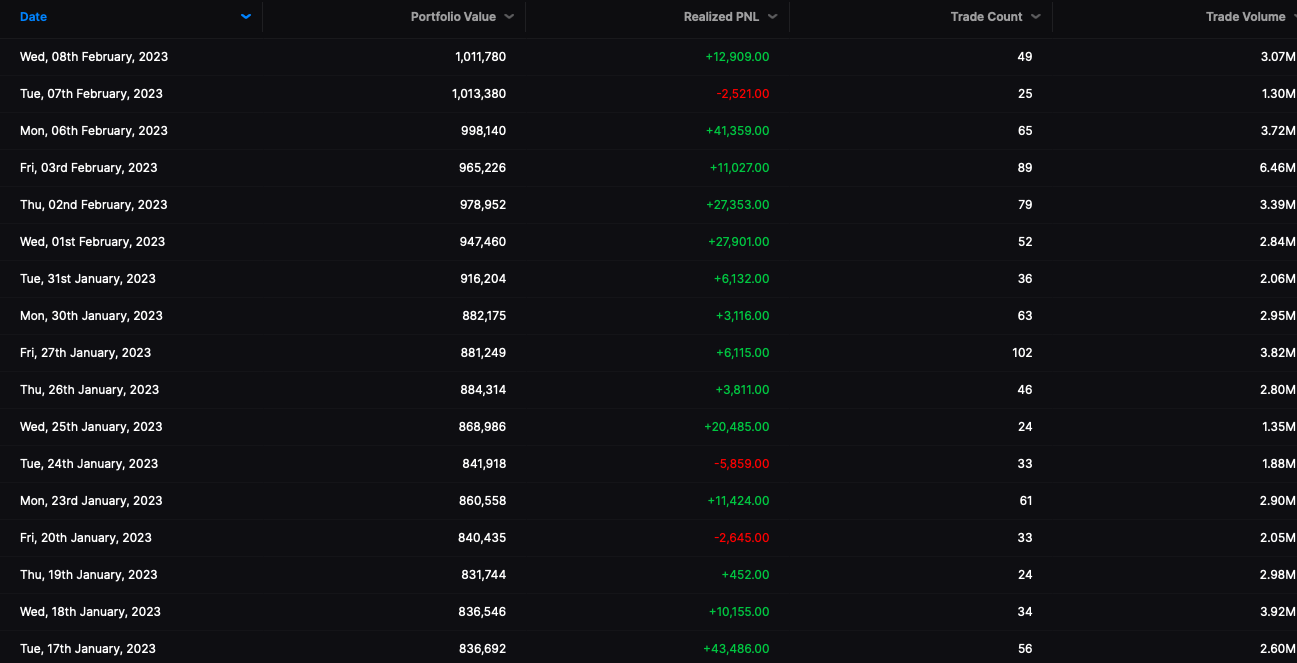 At any rate, just like in all feverish melt ups, there will be drama. But with drama, just like how we played the COVID stocks, there will be scams and companies taking this salient and pretending to be inside of it.
To be clear: there is no better trading area of the market than in stocks like SOUN, VERI, BBAI, AI, MARK, and RGTI — just to name a few. Moreover, these stocks might even double and triple from here, as people speculate how Google might fend off this Microsoft attack on their core business. The search wars have reopened, following 2 decades of Google supremacy. I do recall a time when Bing and Askjeeves and Looksmart tried to compete — but they ultimately failed. But this MSFT is different and now equipped with superior technology, so be on the lookout for major whips and saws — as people scramble around for the next AI play.
If you enjoy the content at iBankCoin, please follow us on Twitter