For the past several weeks markets got so spooked over the recession to come and be enjoyed, it forget all about the supply disruptions that will keep the cost of goods way up.
Thankfully today this is being revoked and we are once again safe inside commodity plays.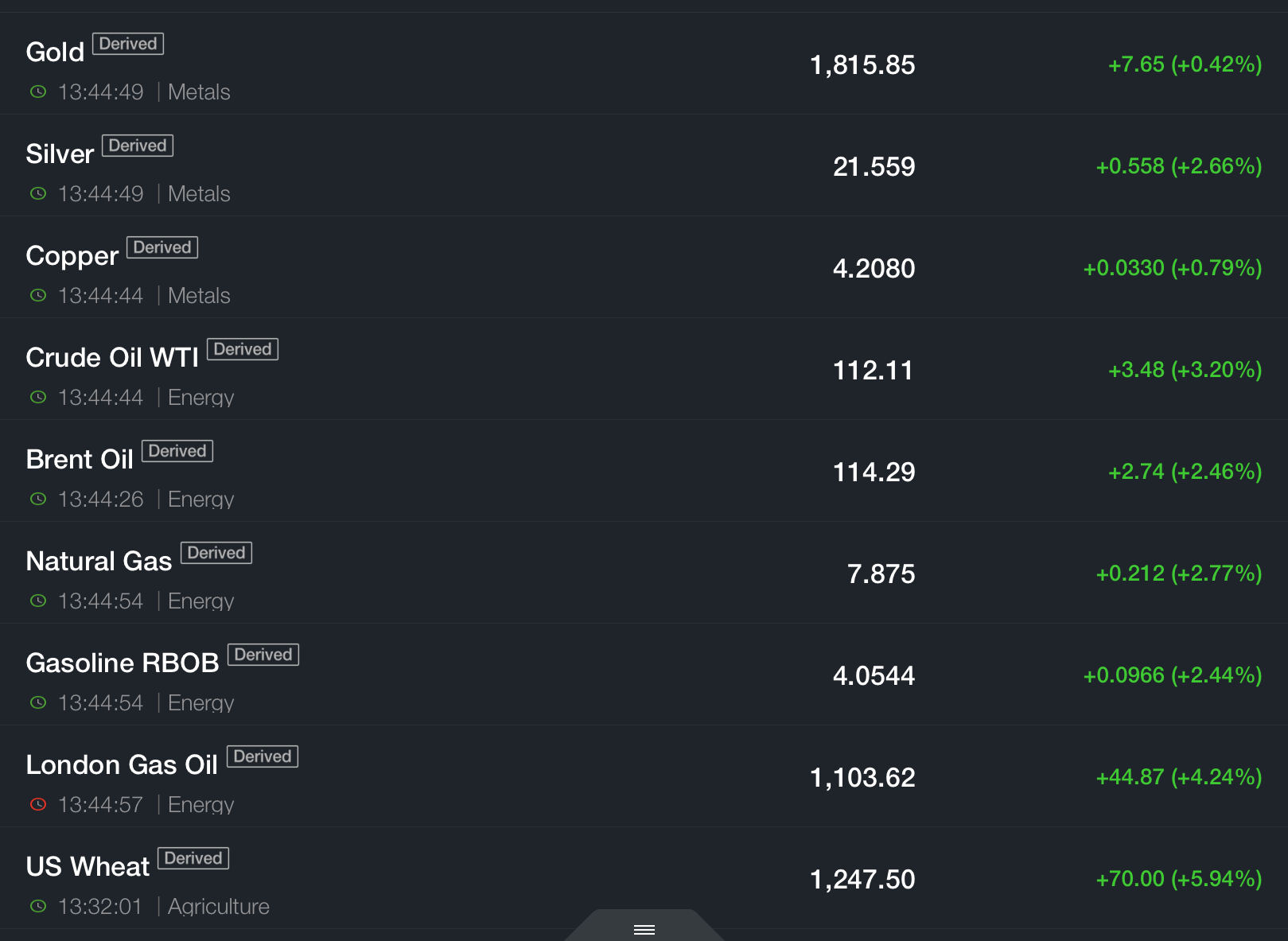 Conversely, SHOP, NET and anything remotely related to the consumer are having their brains blown out. I'm down 13bps for the session, mostly due to my bank short going awry alongside longs In biotech and solar. You'd think risk would be distributed evenly, but not today. For today is a day we celebrate the $30 bag of coffee and $10 tomato.
Hard times hasten behind us and I'm afraid we'll run out of printing presses before it catches up.
Meanwhile, Turkey said they'd veto both Swedecucks and Finland from joining NATO, which makes sense. Why should Turkey be forced into an alliance with such pussies? Look at what the Swede's willingly do to their nation. Siding with Finland over Russia gets you what exactly? Good will from the great satan?
Fuck off.
If you enjoy the content at iBankCoin, please follow us on Twitter