If there was ever an asset class or classes deserving of annihilation — it is the NFT and crypto space. The decentralized nature of BTC, which is fully reported and taxable to the IRS, is a joke. The idea of paying exorbitant gas fees to buy a fucking picture on the "blockchain" is of course ludicrous. My gains in Ethereum were only enjoyed because I bought the blood — utter catastrophe of an asset class down in the $100s at the time of purchase. The idea of buying it at $4,000 and expecting large outsized returns is absurd.
Having said that, the plebs who bought the top are being washed out and all of the clowns who dedicated their lives to buying and selling on Openseas are now zeroed the fuck out — following an apocalyptic decline in Jpegs.
We are in a bear market for all stocks except those who sell stuff in the grocery or companies who do more than $75 billion in annual revenues. Bitcoin, although fantasized as something separate from the risk structure, has proven to be just another spoke in the wheel — nothing special and nothing immune to the pangs of misery afflicting investors now. It's too mainstream, filled with abject morons — the dumbest asset class of all — replete with Zoomer and Millennial retards who regard their crypto investments as extensions of their penis instead of some plan or scheme to get rich over long periods of time. The extent of their "research" is as follows: "NEVER GONNA SELL. XYZ IS GONNA MOON. GONNA APE INTO IT BECAUSE THE LOGO IS AWESOME."
There's only so much stupidity the world can endure and I view the sinister declines in cryptos to be a most welcomed correction. Perhaps after the dust settles and losses heaved over and spilled out into the general economy we could buy the dip and buy fanciful pictures of decrepit apes at discounted prices for little to nothing in gas fees and be equanimous in our stratagems as we upload into the metaverse.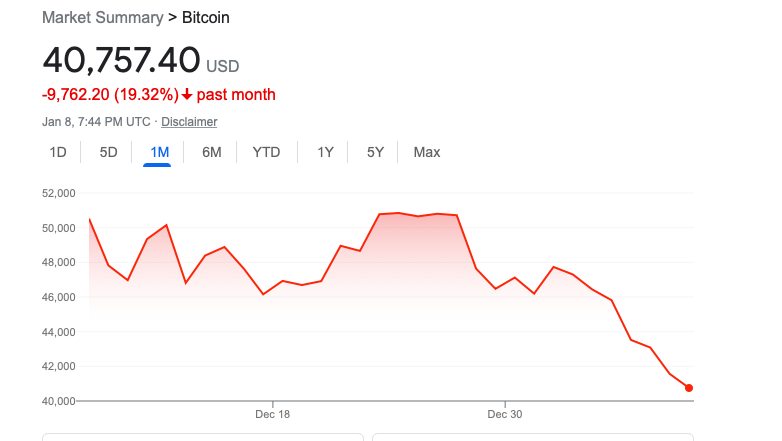 If you enjoy the content at iBankCoin, please follow us on Twitter