I moved to 100% cash, up 59bps for the session, in spite of what I see as great trading action in regional banks and commodity related stocks. From a trading point of view, biotech is behaving very well too. But what has me troubled is the complete destruction of software stocks for the second day in a row. This is going to be resolved soon and I fear by taking the market down with it.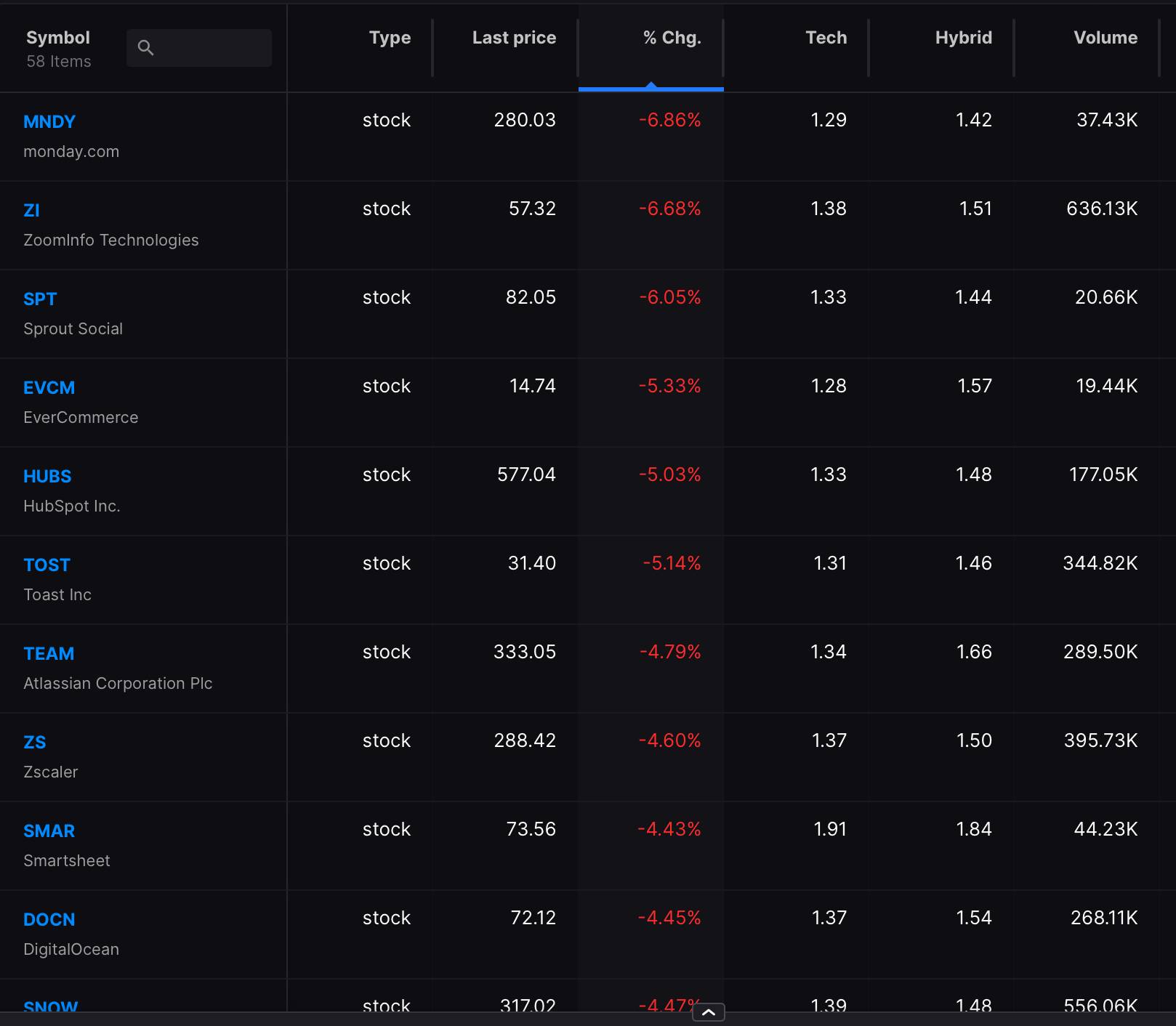 The market cannot go up without tech, full stop.
I am tempted to trade the strong sectors, but they're up so much it has a trappish feel to them. Or I'm reading the tea leaves wrong and we go straight up from here. Typically high valuation tech gets hit when growth is a concern. The fact that banks are up is due to widening spreads. Higher rates equals better book value. Biotech up is not to be taken too seriously.
If you enjoy the content at iBankCoin, please follow us on Twitter