Due to my inability to trade well, I am reticent to stock pick here, down 70bps, mostly long upside ETFs. The direction of the market is higher, mostly in the SPY and Dow stocks — with small caps under-performing once again.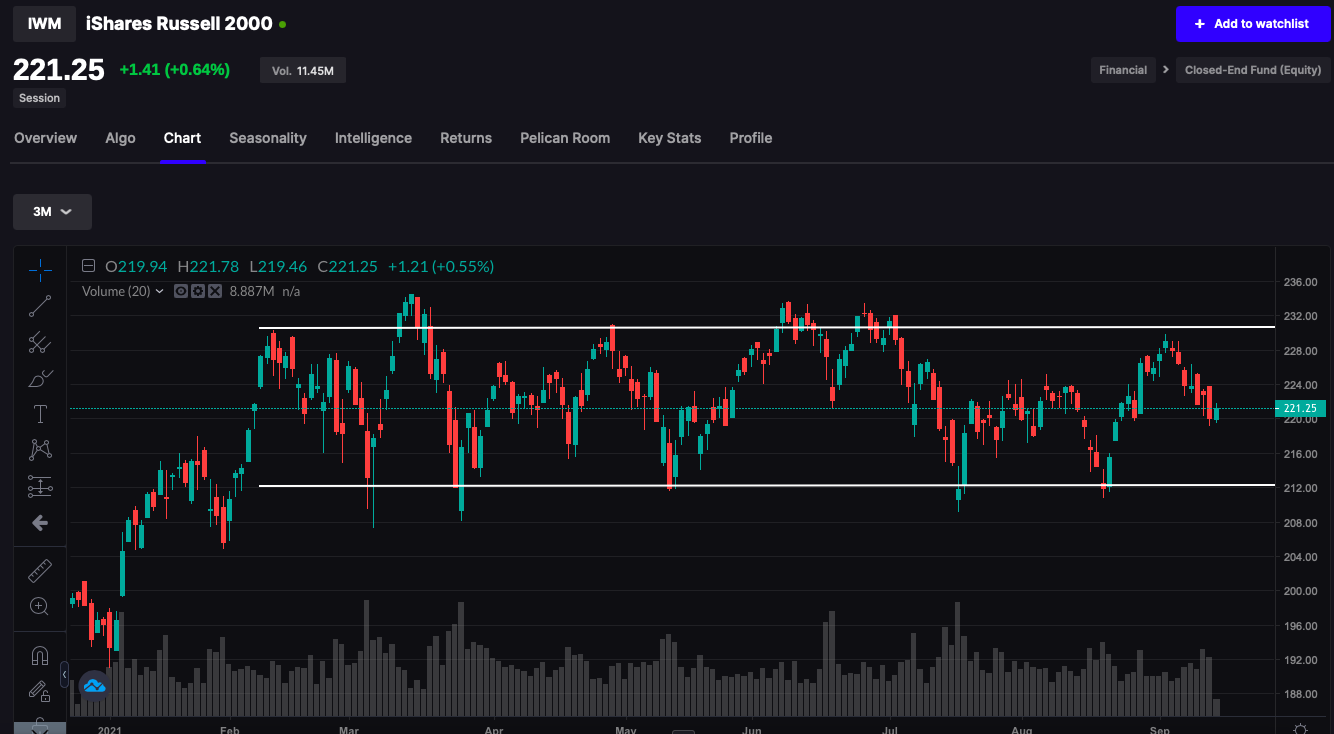 The Russell has done NOTHING since February, an absolute waste of time.
Today's outlier is energy, whether it by nuclear, oil, or natty. I tried to play the energy stocks at the open, but they faded hard. And now they're melting up again, but not nearly as much as uranium plays.
The interesting thing about uranium is the advent of a new ETF that takes supply off the market, into what is being described as a "perfect storm" for a cold and brutal winter in Europe, as they do not have enough fuel for the winter.
Enjoy your ESG friendly deaths.
I'm 80% cash, not really feeling this methodical stair step tape.
If you enjoy the content at iBankCoin, please follow us on Twitter