While some pretend to be any good at trading stocks, I actually do it in front of a captive audience. I closed out the month, draped in fire, recording my best returns since Spring — when I was barreling through the early COVID plays with +300% overnight gainers.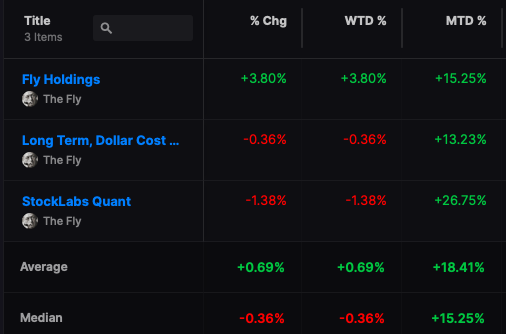 My trading account made a miraculous turn around the past week and change, from breakeven to +15.2% for November. My quantitive system returned a record high, using a new method, of +26.7%, and my new long term portfolio returned a genteel +13.2%.
I closed out the session 75% cash. Tomorrow I will re-shuffle the quant and add another $10 into the long term account, a monthly sojourn which will last for the next 36mos.
Cheers.
If you enjoy the content at iBankCoin, please follow us on Twitter