I think it's important, for the sake of posterity, to document this shit when it happens. If you recall or not, Credit Suisse once FUCKED holders of XIV in a most heinous fashion. They had plans to delist and cancel DGAZ, their retarded natural gas ETN, but then morons got a hold of it and RAN IT UP TO $25,000!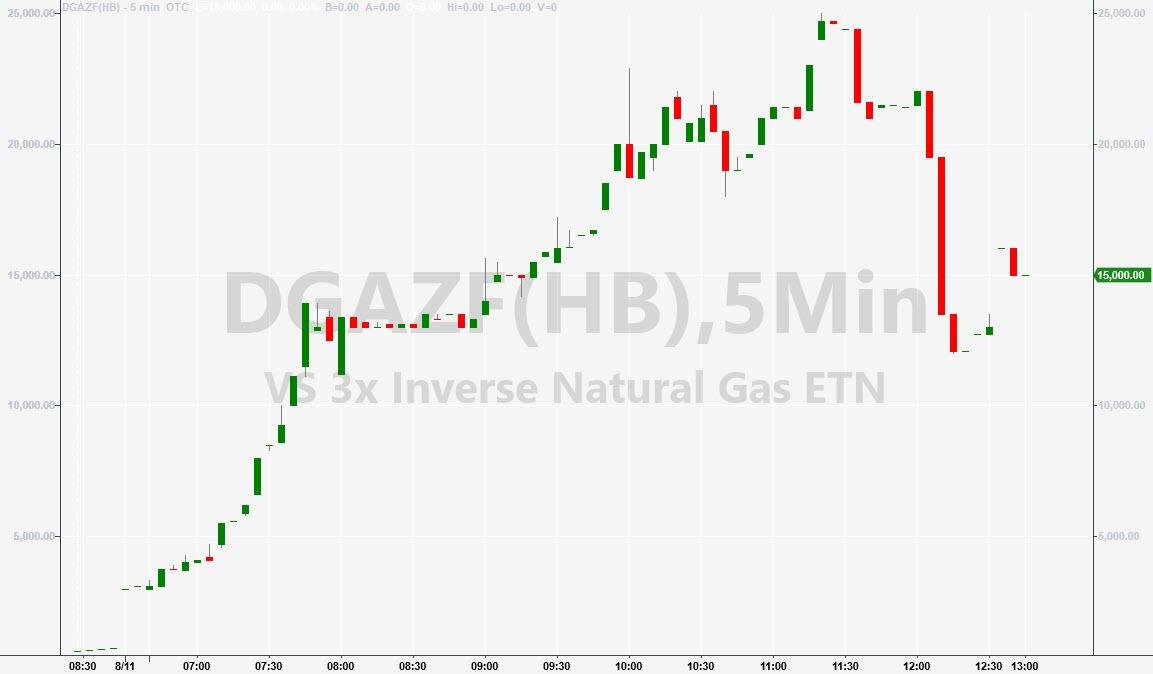 So Credit Suisse halted it and will zero it the fuck out now. Any questions?
Its market cap is $4.5b with assets just about $40m. The price of $15,000 is a tad above its NAV of $124.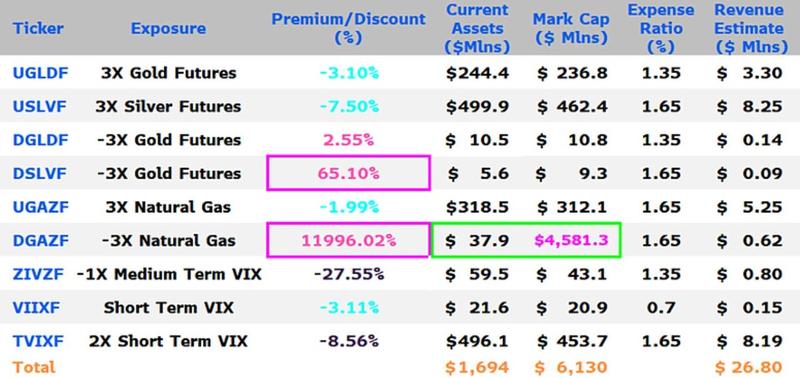 In a world of Robinhood traders gone mad, one should expect this sort of stuff on a regular basis — until the decks are cleared and their heads mounted on pikes.
If you enjoy the content at iBankCoin, please follow us on Twitter