You might be tempted to get long oil here — but you'd be a fool to do so. WTI has topped and with it the entire market. Trump's trade war is getting worse and nothing can save stocks now.
Observe the frown.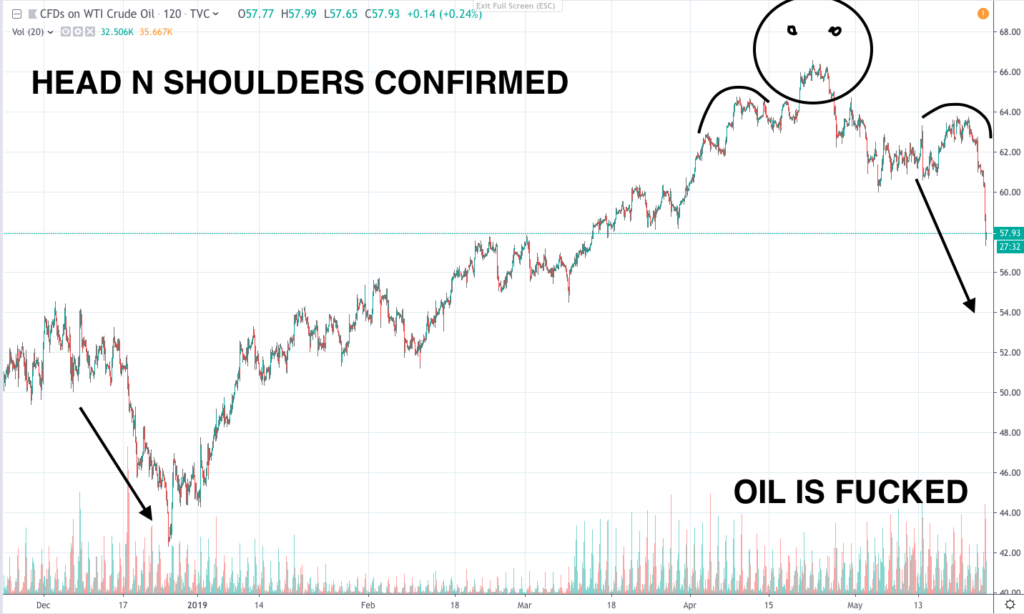 Boy is that grizzly.
I just sold out of ROKU for a quick 2.5% gain — because I am both scared and greedy — greedy to maximize my gains in 3x short instruments. Into the bell, I will INCREASE my short exposure.
Save yourselves and join the league of gentlemen inside Exodus and navigate the storms to come with poise.
Good day.
If you enjoy the content at iBankCoin, please follow us on Twitter