I'm out and about — sporting a very rustic look today — bright beige chinos with dark beige sweater — gray stripes. If you should see me and approach me for an autograph, I will punch your jaw loose.
My TUFN and DAVA trades are working exactly as planned. Early this morning a lad named "Index Joe" decided to take profits on these calls I made last week. This of course was a cowardly course of action and he was chastised thricely over it.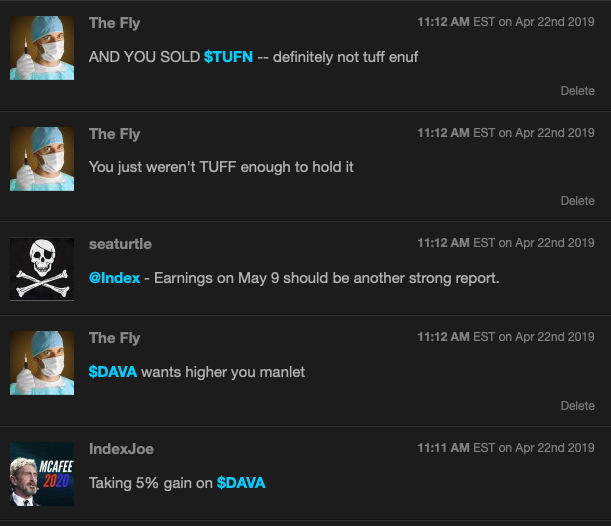 While these types of transgressions might've been glossed over or ignored when I was a union man — I shall not turn my cheeks and shy away from these sins in the future, once settled below the Mason Dixon. I think you should all know about that and how this blog might change, quite dramatically actually, in the not too distant future.
I bid you good day.
If you enjoy the content at iBankCoin, please follow us on Twitter