You come here to laugh, but now I'm going to make you cry.
Look at this chart, fucked face.
See all of those 'downs'? That's when I was bearish. By the third "up" I switched to bullish, because only morons look at something dead to rights and deny its existence.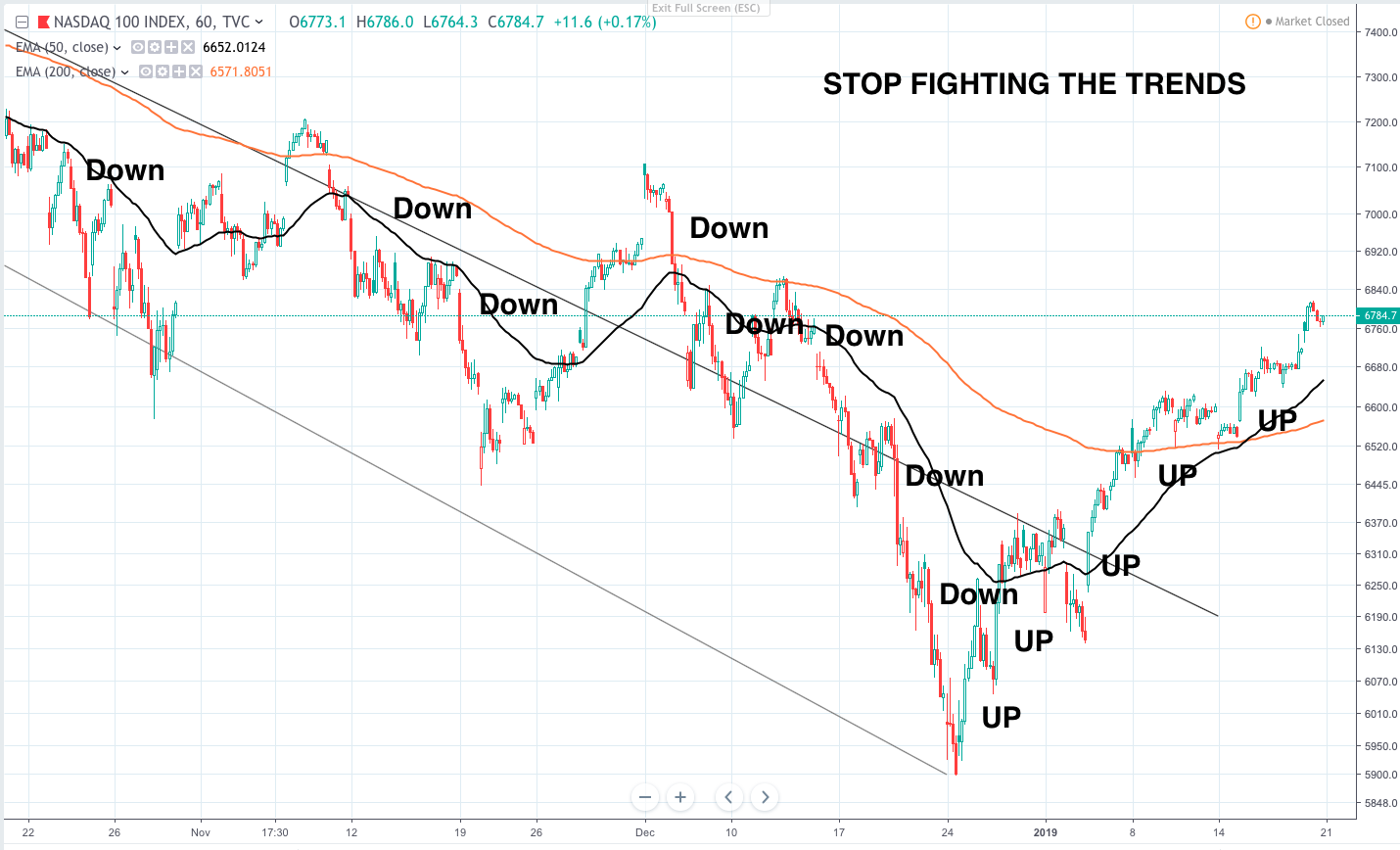 Will markets top out and barrel lower again? How the fuck am I to know, without the benefit of a time machine? Your job, as a trader, is to follow trends, not to counter them. Your job is to make money, not to fight metaphysical forces and pine for political change. It's all well and good to crave for an equal playing field and to eat the rich — but consider the last time it happened, French Revolution 19th century, it led to Napoleon seizing power and barreling thru Europe like a rabid storm of aids, killing all the way to Moscow.
If you enjoy the content at iBankCoin, please follow us on Twitter