Digging into Exodus, I found the recent heart shattering drop, which by the way is being handled with excellent decorum, to be a very rare event, as far as recent history is concerned. Month to date, we're down 7.5%. Since 1999, the only Octobers with similar declines were in 2000, 2008, and 2012.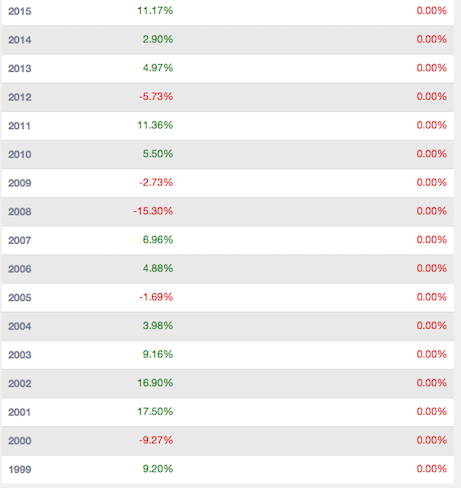 Back in October of 2000, the market had already cracked asunder — and the world as we knew it crashed to pieces. I even wrote a book about it. In other words, the October crash came as no surprise in 2000 and markets were already in a grim mood.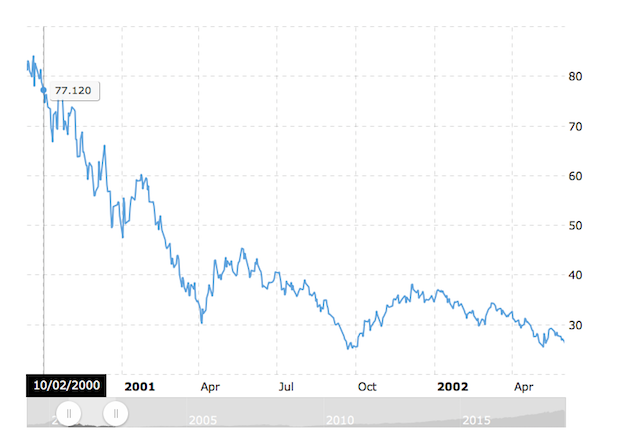 Fast forward to 2008, a recent history that most of you could make allowances for, and the financial crisis was in full swing. I mean, the shit was in the fan and spewing everywhere. Worldwide, markets had already melted down. The pleasant experiences of the past 200 years of democracy was in the balance and capitalism, as we knew it, had failed. The banks had been bailed out and the people were readying themselves, outside the city gates, armed with pitched forks and eyes blazing with fury.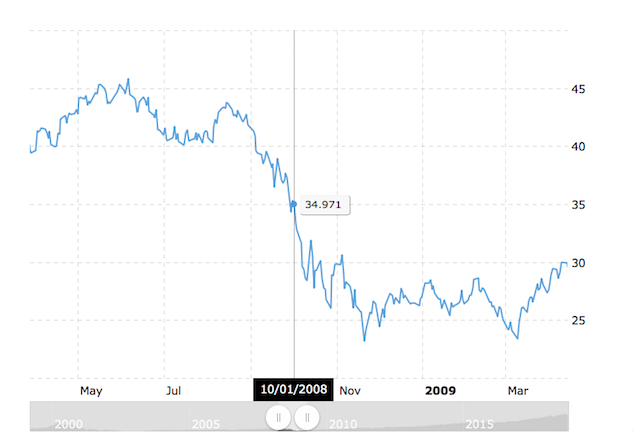 And then there was 2012, a year often glazed over as unimportant — but was supremely pivotal in keeping the EU together with Greek bank bailouts. The good news is, once markets bottomed in 2012 — they never looked back — charging forward and soaring in 2013, higher by 36%.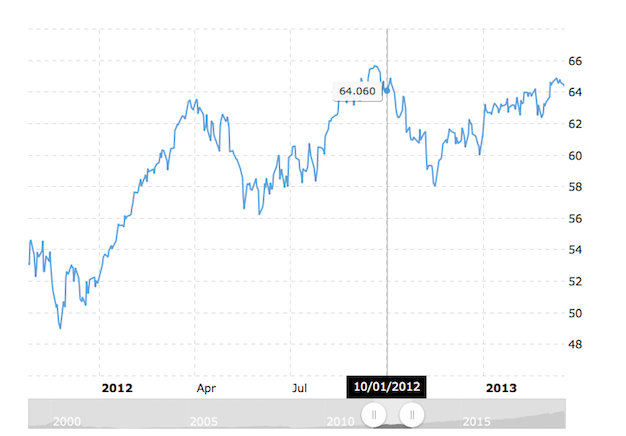 This is year 10 of the bull market, defined by net positive returns in the QQQs. We were up more than 30% last year and have YTD returns in the magnitude of 11%. The recent 7.5% slide in the market has been fast, but taken with a grain of salt — since most people are accustomed to brief interludes of loss followed up by long durations of gains.
Traders aren't prepared for an extended pullback. We haven't had one since 2008; and the only markets scares we had since then were mostly superficial and solved by Federal Reserve reassurances.
Is this time different?
Perhaps. Let's keep an open mind to the fact that we've never been in a trade war with China, and certainly not during a time when the Fed was hiking rates as fast as they could. In other words, there are tangible risks to the economy, and the Fed, as always, is ignoring them and tightening credit — which further exacerbates the situation.
My hope is for a 2012 scenario and all will go back to normal soon. After all, the China trade issue could be solved with a conversation on the phone, a crisis to be averted just like the European bailout drama.
If you enjoy the content at iBankCoin, please follow us on Twitter