I was busy all morning doing a little of this and a little of that — then I gazed upon the Chinese sector and found it to be white hot. The overall tone of the market is fat and disgusting; but the Chinese part is very skinny and beautiful — like a nation of bicycle riders subsisting solely on a diet of vegetables.
It the came upon me like a bolt of lightening hidden in a champagne cork, I wanted to become one of them. So then I took to Exodus and sifted thru my "Chinese Burrito" industry and came upon a small piece of shit stock that had already doubled. I pressed upon it with great energy and inserted my will and force into it — and bought it.
I am now what that company does, a Chinese drug dealer, and it's perfectly legal and fine. You cannot stop me.
I bought CPHI — because the MUH chart looks good.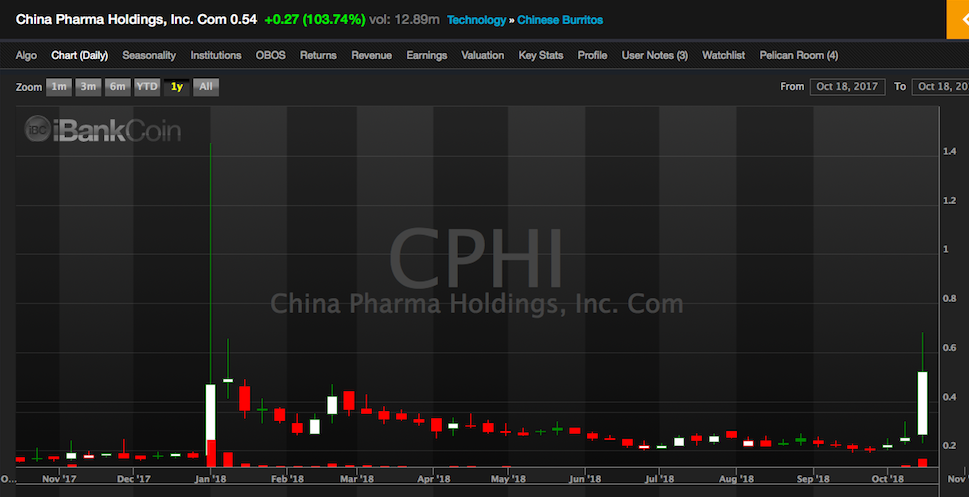 And here is the overall Chinese Burrito sector, totally oblivious to the world around it.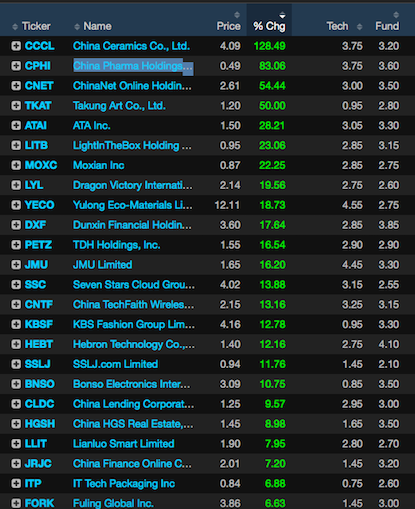 zài jiàn.
If you enjoy the content at iBankCoin, please follow us on Twitter