I mucked up this NIO trade 10 ways till Sunday. First, I should've sold it in the after-hours last night; but I was busy at the fucking mall buying textiles. Then the stock cratered and I doubled down, and once again failed to sell it when it spiked +10% from my basis. Now the stock is off by 10% and I'm contemplating holding it over the long hard and cold weekend.
Second, I knew QTT would lift off. The stock shot out of the gates and was trading ~12, but I didn't buy any because I was fully invested and also because I had too much shit on the books, namely NIO.
So here I am now, holding my dick in hands — looking at my past 9 booked trades and feel dreadful about it.
Here's the rundown.
CLF +10.1%
GWRE +2.5%
K +2.7%
CLX +1.7%
SPOT +3.1%
QUOT +3.2%
AYX +2.97% (double sized)
VRTU +3.7%
They're mostly small gains over short holding periods. I now have 10% cash and a portfolio filled with excess risk.
Meanwhile, my quant portfolio, which comprises of 75% of my investable dollars, is higher by 77bps — stress free and with a dignified air.
Here are the top rated stocks in Exodus. To access our grading system — go to FreeStockAlgos.com or take a 7 day free trial.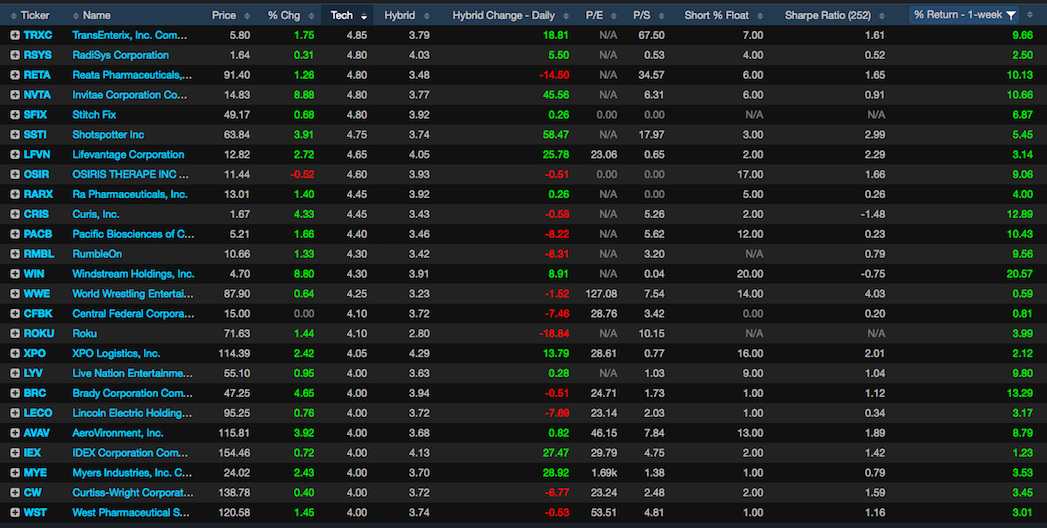 If you enjoy the content at iBankCoin, please follow us on Twitter