Turkish markets are off by 3.6% now, yet our Nasdaq is spiraling higher. Their currency is plummeting by 7%, teetering on the brink of destruction, yet Amazon is at all time highs.
NOTHING CAN STOP THIS TRAIN FROM STEAMING FORWARD.
It's important that you understand the situation we find ourselves in — the moment in time when literally nothing could get in the way of extreme hedonism. Everyone is rich…finna get richer (extra cringe).
Chart of the day is SPOT — a dunk shot for $200.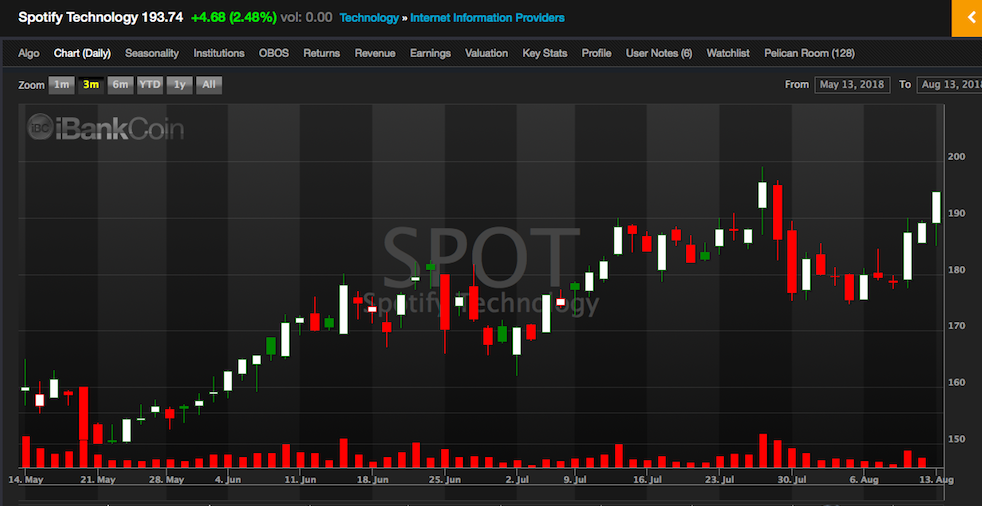 Top picks today: SPOT, ZS, VRNS, ZEN and SONO on this dip.
If you enjoy the content at iBankCoin, please follow us on Twitter