Now that I got all of the bad mojo out of the way, I can really spread my wings and fly up in this bitch.
As you know by now, my IQ is very high — higher by 7% today to above $36. This is a triple upside play for me — meaning it represents more than 15% of my overall portfolio. This is a long dicked position and there is nothing that you or your stupid friends can do about it.
The stitches of time and space are on my side. You and your small peasantry funds are nothing more than an idle nuisance, an annoyance, to me and my people. We buy stocks and dare you to short them, to hurt us, and you can never accomplish anything.
Reason being: you're all pikers.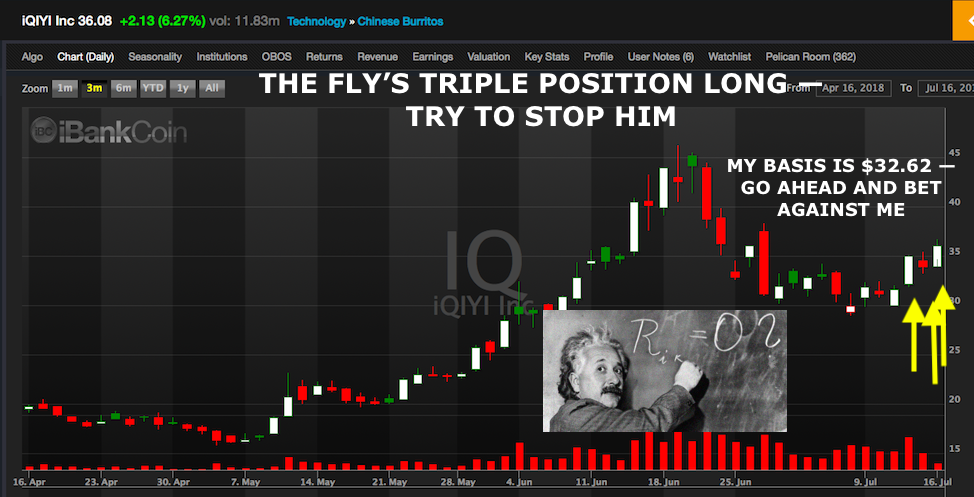 Also, I bought SHSP. This is a super micro capped piece of shit with a small float and it's thinly traded. I do not advise following me into this burning house. After all, the stock has tripled recently and is shooting towards fresh highs. God forbid it should go higher, you and your bandits might need to form an committee in an attempt to fucking stop me.
As an aside, I bought AMD too.
If you enjoy the content at iBankCoin, please follow us on Twitter