There is a lot of rhetoric being disseminated throughout the news channels, because no one likes a disruption in the status quo. For people who are doing well and enjoying prosperity, the idea of a Chinese trade war is hateful and something to be scorned. Whether this hurts markets for an extended period of time is anyone's guess. I suppose it depends on the negotiation tactics of both countries. But one thing is clear: China can never win a trade war against us — because they're too dependent upon US markets for their miserable goods.
Now unless they're willing to disrupt their economy and risk everything, we should assume this latest salvo will be resolved, amicably.
This out of Beijing this morning.
"This practice of extreme pressure and blackmail deviates from the consensus reached by both parties on many occasions and is disappointing for the international community," the Commerce Ministry said.

"The United States has initiated a trade war that violates market laws and is not in accordance with current global development trends," it said.

Beijing will respond by safeguarding the interests of China and its people — and defending free trade, the statement added.
Nasdaq futures are -100. When I saw the news of Trump wanting to tax another $200b in Chinese goods, I knew this would rock markets. Reason being, the US only exports ~$120b worth of goods into China per annum. The fact that Trump used the $200b value is significant — because it will demonstrate that China can literally not retaliate in kind. Their only recourse is to affix taxes to ALL US GOODS into China — which would be a miserable headline for them.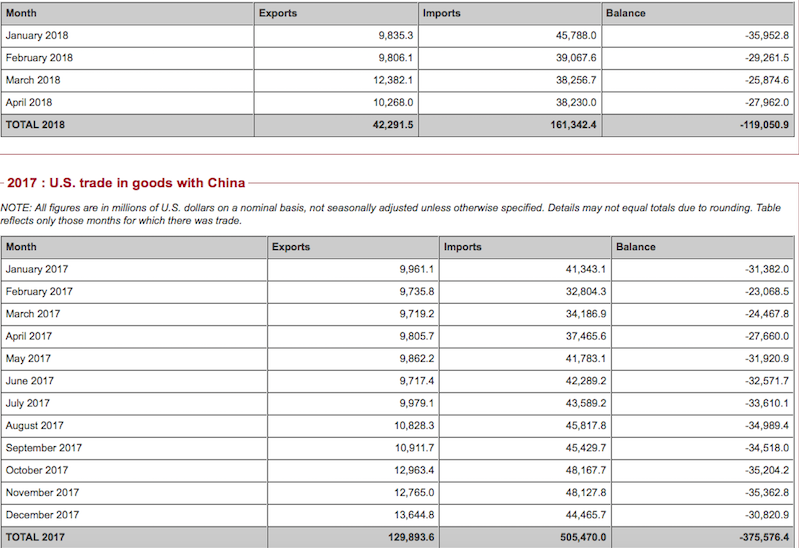 Heading into today, I was upwards of 80% cash in my trading account. I'll be looking for strength, not weakness, in order to find some ideas to trade. It's entirely possible this could be the first of many down days — but it's not likely.
Before I make any bold predictions, let me get a cup of hot boiling black coffee in me — God damn it.
If you enjoy the content at iBankCoin, please follow us on Twitter