Erdogan believes if you lower rates it will lower inflation. What a crazy idea. Look at how well inflation is under control in Venezuela and Argentina. At the same time, in negative rate territory (Europe), inflation is simply exploding with vigor to the upside.
Nevertheless, Turkey's central bank defied the rhetoric and hiked rates from 13.5% to 16.5% — an increase of 300bps.
The Lira had been down 4.5% and now it's marginally higher v the dollar, a titanic move in FX terms.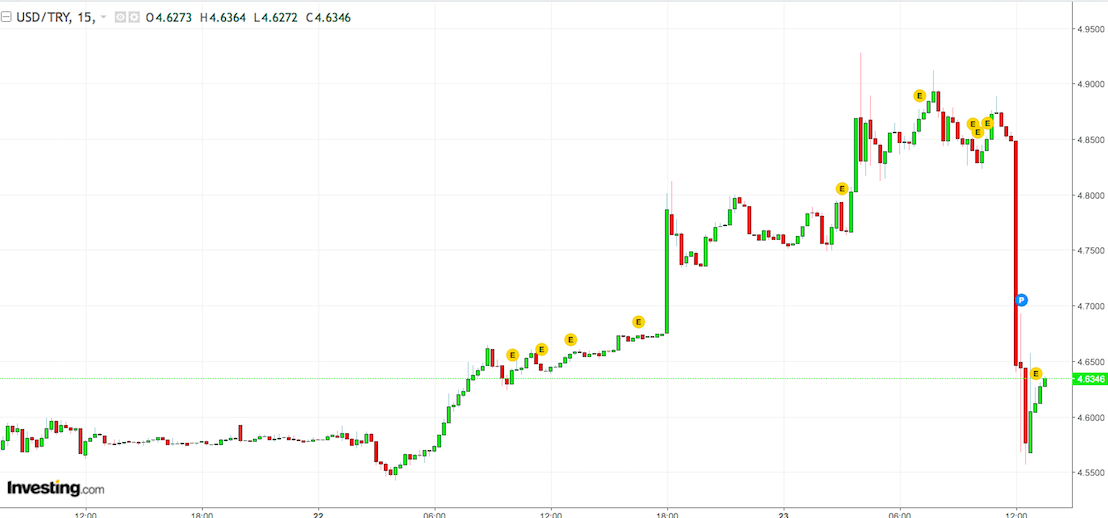 The Nasdaq seems to like it, as it's rallying hard off the lows.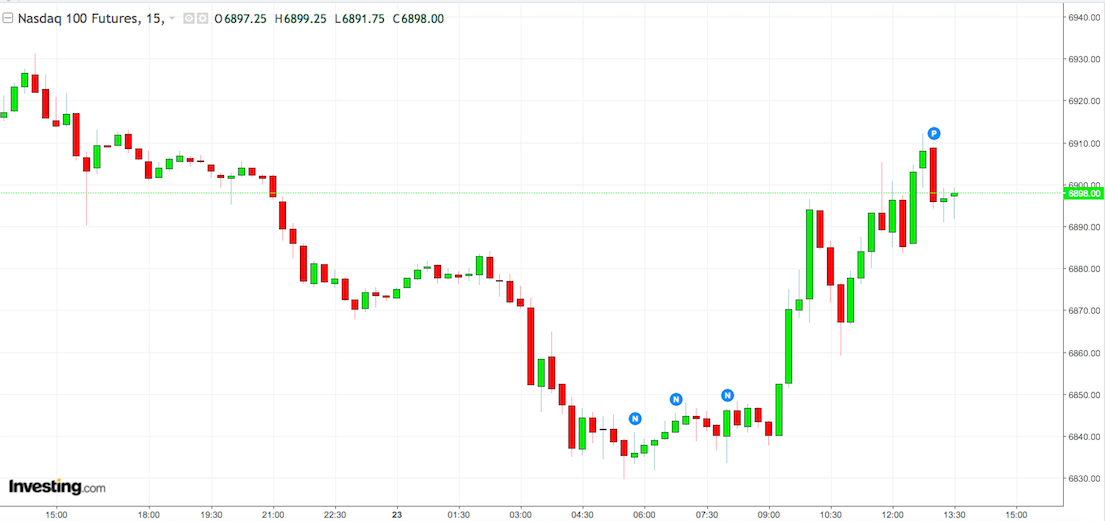 If you enjoy the content at iBankCoin, please follow us on Twitter