It was one thing to have missed the great tulipesque run higher from zero to $20,000; but it's an entirely different thing to ignore it now — even after a 60% decline.
Might I suggest employing a Martingale Stratagem, whereby you simply commit to deploying vast sums of time and energy, as well as money, into the methodical purchase of SHITCOINS on a continuous basis until reaching profits of an absurd nature?
For example, I am allocating roughly 10% of iBC's annual net profits into SHITCOINS. I prefer ETH, INS, STORJ, ELF, and SC — but have no issues with expanding that list to other names.
Point being, do not compound your initial errors by making new ones — sitting on your laurels like fools without bitcoins. Do you want to die and be known as the only person who didn't own any bitcoins in his estate? What will your children think of you during probate upon learning of your priggish stupidity for not passing down bitcoins to them and their children? Why, they might cremate your remains and throw away your ashes for such a thing.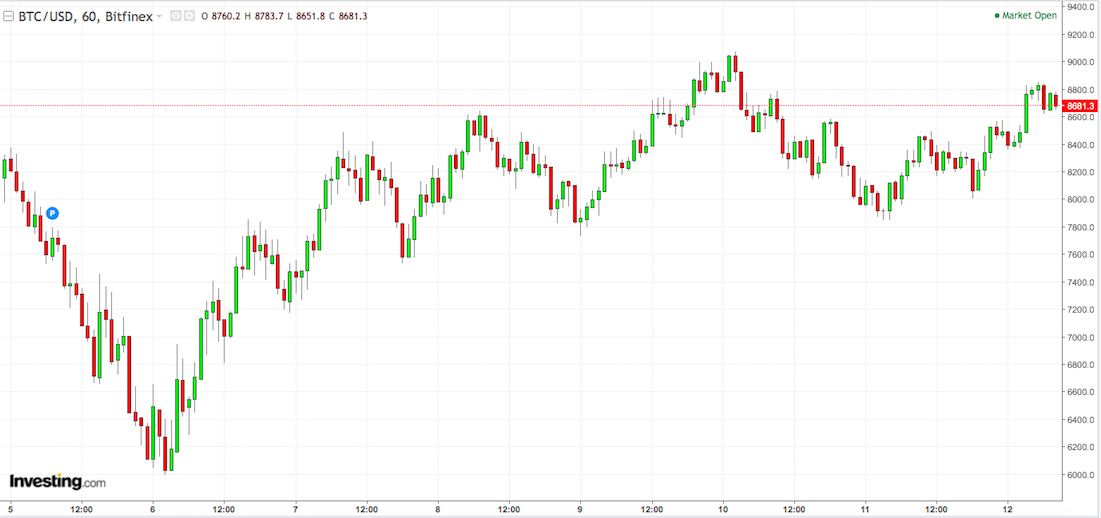 We do not know if bitcoin has bottomed yet. We only know it has been capped off at the knees and subjugated an entire generation of avocado eating lemmings to fall, forthwith, off a mountainside. These bearded beta males shed all of their SHITCOINS as they descended into the hard rocks and now they're yours to pick up off the floor — practically for free.
Are you man enough to take them?
If you enjoy the content at iBankCoin, please follow us on Twitter