Don't tell me the TIPs faggots aren't tuned into the market, understanding of inflation. That's all the TIPs fags do, worry about inflation. Yet, here I look at the 2yr treasury breaking 2% for the first time since 2008, accompanied by headlines that speak to some sort of rampant inflation that no one can actually see with their own two eyes.
Here's the chart on TIP, inflation protected treasuries.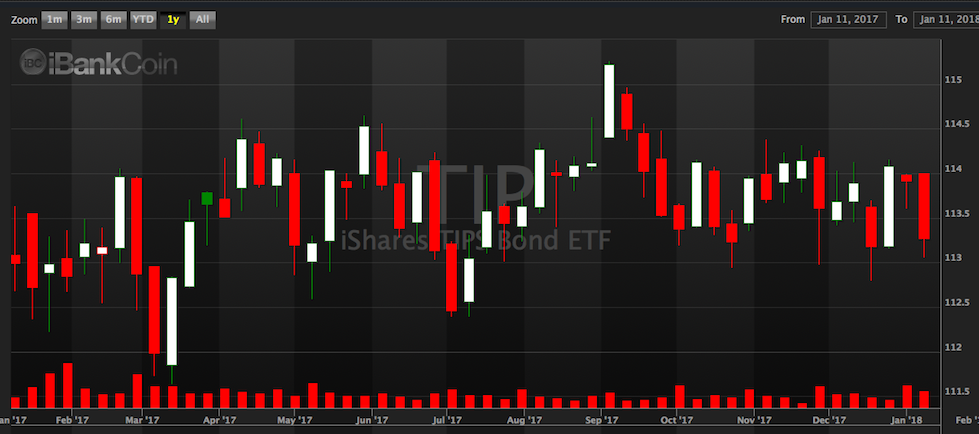 Raw commodities? Hardly any traction.
Let's stop pretending there is some inflation genie dying to pop out from some fucking lamp. Truth is, rates are jimmy-rigging higher because the Fed wants them higher, so they could lower them later, when this all falls apart.
As for inflation, only the wealthy are enduring its deleterious wrath. Everyone else is shopping at Walmart.
If you enjoy the content at iBankCoin, please follow us on Twitter