This is truly a dreadful company; but they help secure bitcoin payments. Ergo, the stock is on fucking fire. I am in, 20,000 shares long at $1.78. I hope it goes to $60 like LFIN, AND MORE.
Meanwhile, my other crypto proxies are blasting the fuck off.
TEUM +41%
SIEB +25%
PYDS +7%
Here is the chart for NXTD, the reason why I am buying it. Yes, indeud, I like the chart.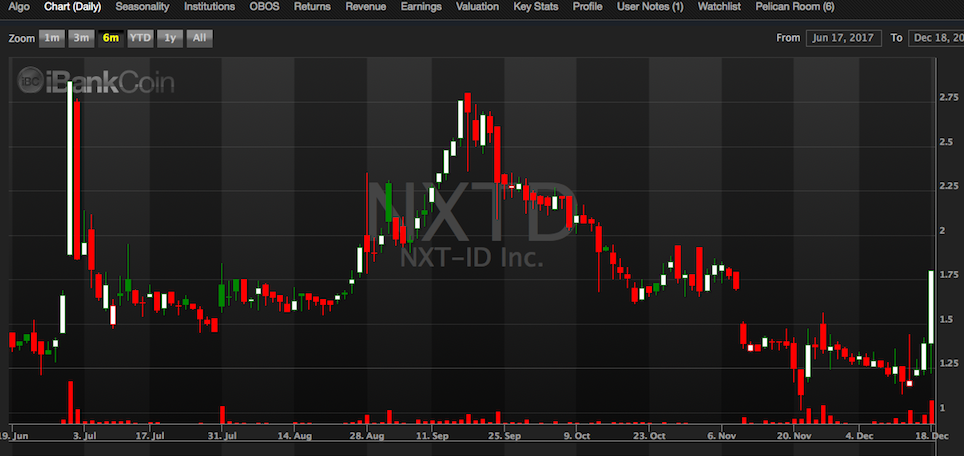 If you enjoy the content at iBankCoin, please follow us on Twitter