Look how stupid you all are, betting against the FIZZ.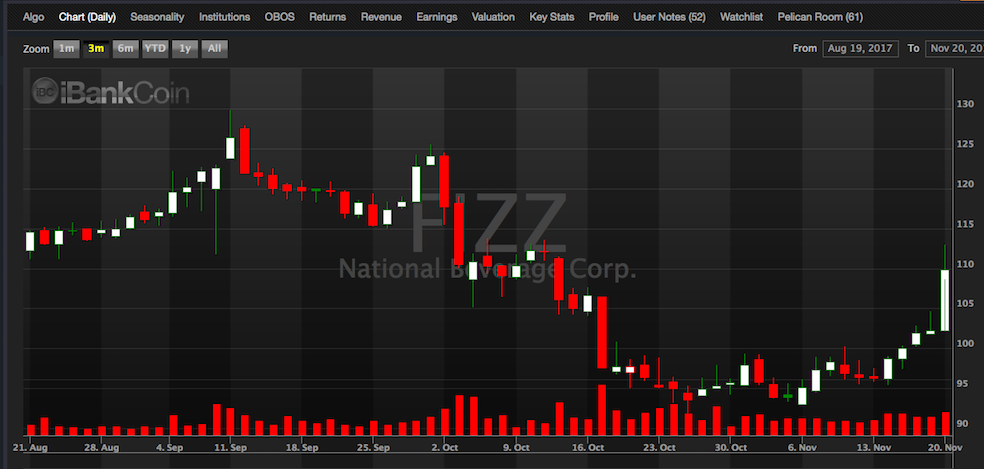 Stupid dog, everyone loves flavored seltzer water.
Moving on, my VUZI, DRIP, LABD, HMNY and UCTT are all doing just fine, while UVXY, naturally sinks to the bottom of the ocean. I'm also a yuge fan of RUSS, betting against Russian not once, or twice, but three times. I realize this is turkey week and national festival is just around the corner. But stocks are weak — you just can't see it yet on the surface because you're fixated on the pageantry. Once the glitz and glamour dissipates, we'll get the broken elevator pin action I've been clamoring for.
Meanwhile, top pick $DRIP.
If you enjoy the content at iBankCoin, please follow us on Twitter