HMNY announced they were upping their stake in Moviepass to 53.7% today. On the surface, the idea of Moviepass is wonderful, purely from a consumer point of view. Since I am busy, at best, I could venture off to the movies once per weekend, netting 4 movies in total. With Moviepass, I could realize $40 in value for just $9.95 per month. From Moviepass' point of view, I will grow weary of visiting theaters, visiting them less than once per mo, allowing them to profit.
But where they can truly make money is by negotiating better deals with theaters and perhaps getting a piece of the concession stand. For now, they are paying full boat. My guess, they will continue to do so until they gain leverage.
Shares of HMNY are plunging lower today by 36% after discussing the many risks associated with Moviepass' hard road to hough.
Risk Factors Relating to MoviePass: "[MoviePass] has experienced significant net losses since its inception and, given the significant operating and capital expenditures associated with its business plan, anticipates continuing net losses and significant negative cash flows for the foreseeable future… To achieve and sustain profitability, MoviePass will need to accomplish numerous objectives, including substantially increasing the number of paying subscribers to its service and securing additional sources of revenue and economies of scale. There is a significant risk that MoviePass will be unable to achieve these objectives, which would damage MoviePass' business and could lead to the loss of Helios' investment in MoviePass. MoviePass currently spends more to retain a subscriber than the revenue derived from that subscriber and MoviePass currently does not have other sources of revenue. This results in a negative gross profit margin. MoviePass expects its negative gross profit margin to remain significant until MoviePass can generate other sources of revenues to offset the losses or achieve substantial economies of scale. There is no assurance MoviePass will be able to generate other sources of revenue or be able to achieve economies of scale that would reduce the cost of revenue sufficiently to generate a positive gross profit margin."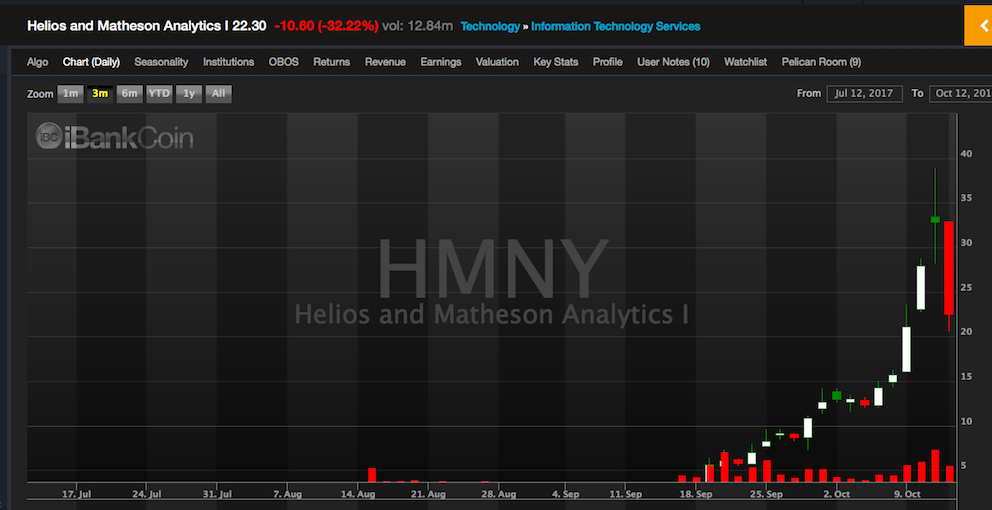 If you enjoy the content at iBankCoin, please follow us on Twitter