Stop making excuses for Gold. It isn't money and its main attraction as being an alternative to fiat has been supplanted by crypto-currencies, which is backed by both investment banks and venture capitalists (you're being played).
I find the spurts in Gold/Silver these days to be mostly random occurrences. However, when they occur while I am heavily long, it makes me happy.
It just so happens I have 10% of my assets in GLD and some more in RGLD — both nicely higher for the session.
Here are some other winners in the sectors: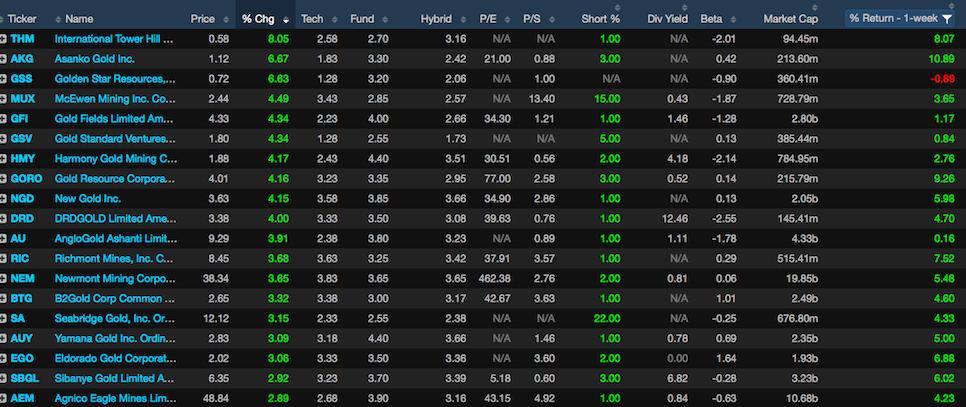 Food for thought: the entire market cap for all of the publicly traded gold stocks in America is $130b. Silver is around $10b. The cryptocurrency market is now valued at $159b.
Last year today, the total market capitulation of the cryptocurrency market was ~$12b.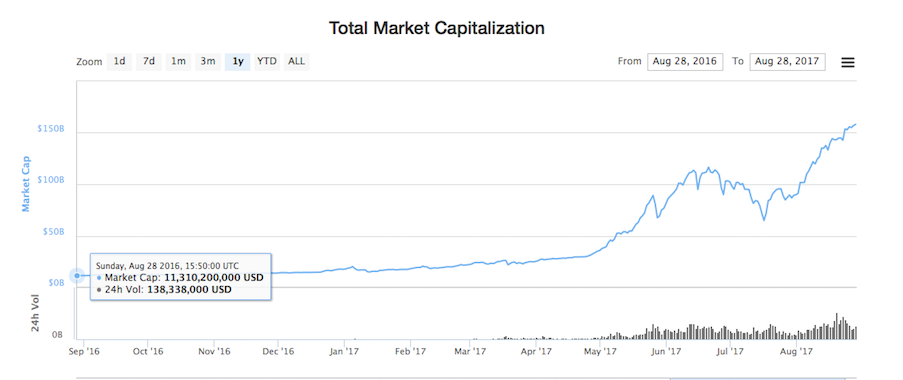 Not a bubble.
If you enjoy the content at iBankCoin, please follow us on Twitter