The shills over at Club for Growth, a checkered pants republican organization who deems themselves to be an authority on all things GOP, as it pertains to the economy, have issued the following statment — laying waste to the Senate's version of Trumpcare.
"While it's hard to imagine, in some ways the Senate's legislation would make our nation's failing healthcare system worse"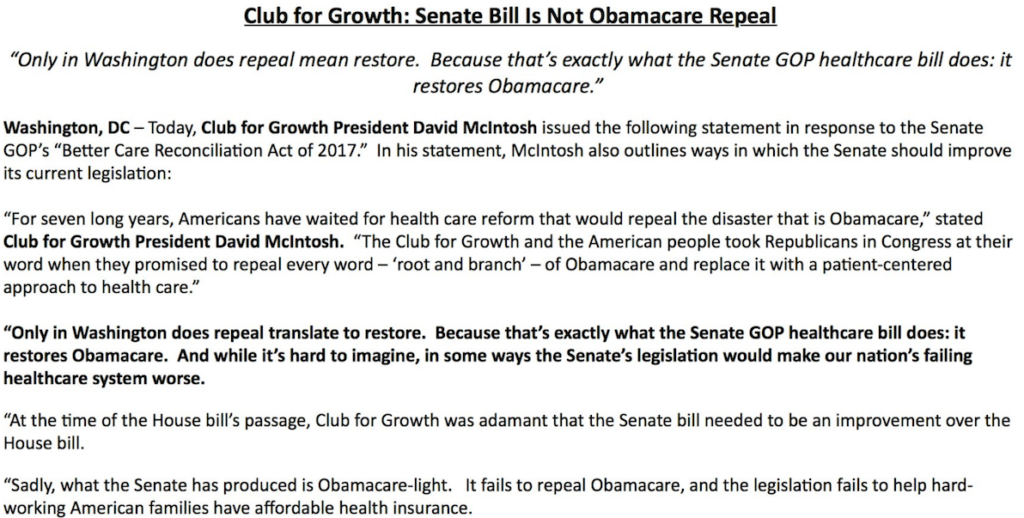 The subsequent result of this, and many other things, had led the Nasdaq down an intraday path of ruin — off by more than 70.
US 10yr is spiraling higher +7bps to 2.21% and the dollar is getting manhandled -1.33% v the Euro.
Tech stocks are at the centerpiece of the carnage, with notable declines in STX, JD, SHOP, MRVL, AMD, Z, SWKS, NFLX, WB, Z, NTES, CAVM, ATVI, TMUS and NVDA. Generally speaking, there is a rather large tech flight underway, with money finding a way into both banks and basic resources.
If you enjoy the content at iBankCoin, please follow us on Twitter