Litecoin is higher by 35% over the past 24hrs, pushing its market cap over $2.4b. The entirety of the cryptocurrency space is now worth upwards of $110 billion, which makes it a true systemic risk whenever it implodes.
Here are all the cryptocurrencies valued at more than $1b.

Litecoin enthusiasts attribute the rise thanks to mysterious Chinese and Korean buyers — saying it's the next Ethereum. Truth is, the reason why the valueless currency is increasing is irrelevant — because when the party ends 90% of these faux stores of value will disappear from the planet.
How do I know this is a bubble? Because assholes like this exist.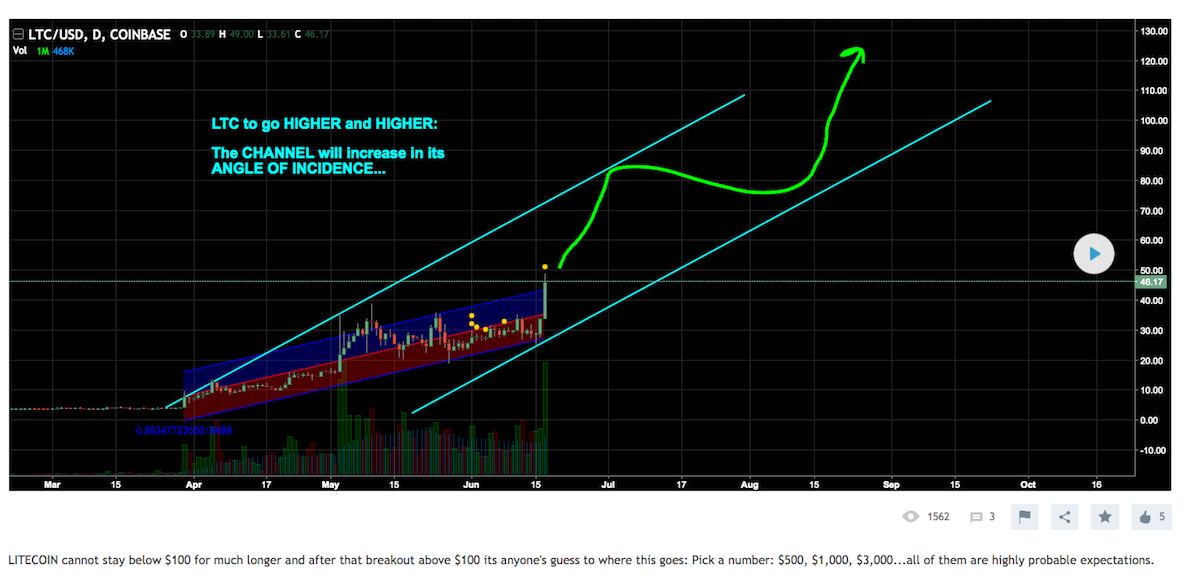 Cryptofags need to be stopped. The degeneracy is a bit too much to bear; but I'll keep an eye on this FUCKERY so that you don't have to. For this, you owe me both greetings and salutations.
If you enjoy the content at iBankCoin, please follow us on Twitter