Since tackling other subjects aside from finance, I've attracted a great new audience. This is what our traffic stats have been like over the past year, via Alexa.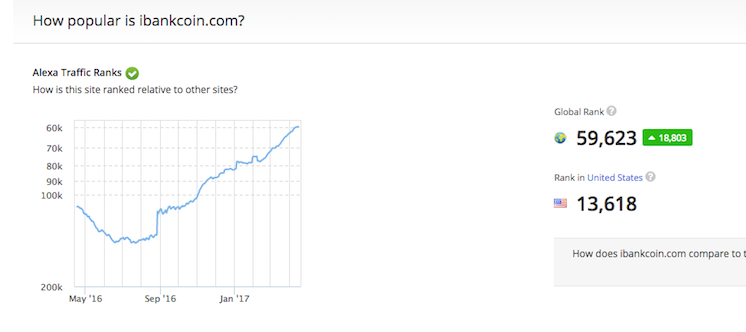 Thank you for your patronage.
With new subjects comes new types of trolls, persons with heinous backgrounds, poor breeding, education, and outward failures in business. Hilarity always ensues when one of the political trolls attempts to cross over, trans-genre if you will, into my world of finance from their cavernous land of political ill repute.
After I blogged a nice little Easter note to my readers last night, telling them I felt there were extreme gains ahead, the following declaration was left in the comments section.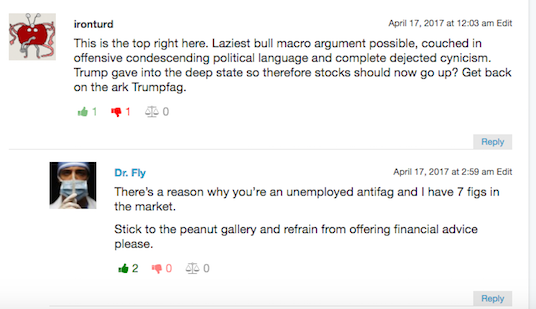 This is the reason why we don't have an edit button for comments. Whatever you say shall be recorded here for eternity. I've pre-paid our server expenditures, 100 years hence, so that the institution known as iBankCoin can be passed on to new generations — a testament of when mankind had it in them to bank a profuse amount of coin in the markets, with style, grace, and a lot of outward aggression.
For those of you reading this in the future, just know that on the very next day, after that low brow troll left that disgusting comment on my blog, this happened.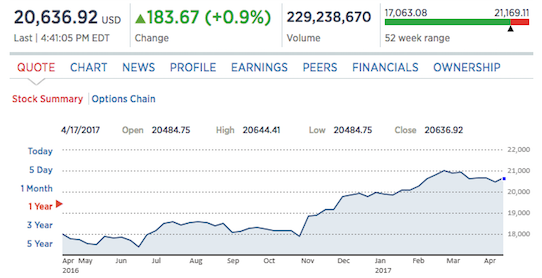 Let it be noted, for all time, that the biggest winners for the past 12 months have not been in tech, but instead basic resources.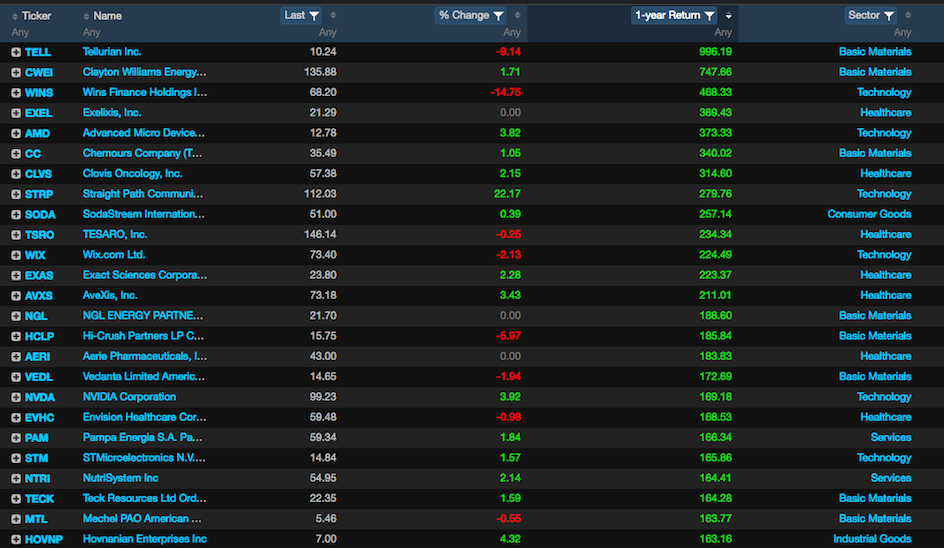 Let the record show, most accurately, that while Le Fly 'missed out' on the post-Presidential rally of 2016, he made the singular best macro call of his career, long bonds at a time when interest rates plunged to record levels. If it wasn't for the Trump short squeeze, things might've turned out differently. Alas, complaints will not be offered here for lack of performance. I manifested my bearings, sold out of all of my positions, post haste, and placed all of my money into a single uranium stock, $UEC, at around a dollar — and then sailed off into 2017 a champion amongst champions — as UEC quickly rose by 80% — making it the best sector to be invested in for the beginning of 2017.
Admittedly, since then, the markets haven't been very accommodating. I've always been a 'thematic' investor, which is why I am now long 'globalist neocon' stocks — because I intend to shill quite a bit for the purposes of profit. My thought process isn't as cartoonish as it seems. I prefer to communicate to the masses in a manner that is relatable, rich with anecdotes, filled with prose designed to catch people off guard — evoking emotional responses.
How am I doing so far?
Precisely.
I've got two major league qualities that I've been able to scale in my life — knowing how to invest and write. This is why you come here on a daily basis — even the haters and the trolls — toiling on in my comments section for reasons unbeknownst to them.
People are attracted to greatness. Now that you're clued in, please be sure to avoid offering financial advice in the comments section. Thanks in advance. Your insipid lack of decorum is a public disgrace — well deserving of a 542-word lecture of what not to say to the Blogfather when cavorting in his house.

If you enjoy the content at iBankCoin, please follow us on Twitter