What a fucking shilled title to this post. But it's true, I've lost my god damned mind and have decided to play blackjack with my brokerage account.
The stock that I dumped my entire trading account in the other day is $WLK. This is a chemical company with a lot of ancillary ties to construction and infrastructure.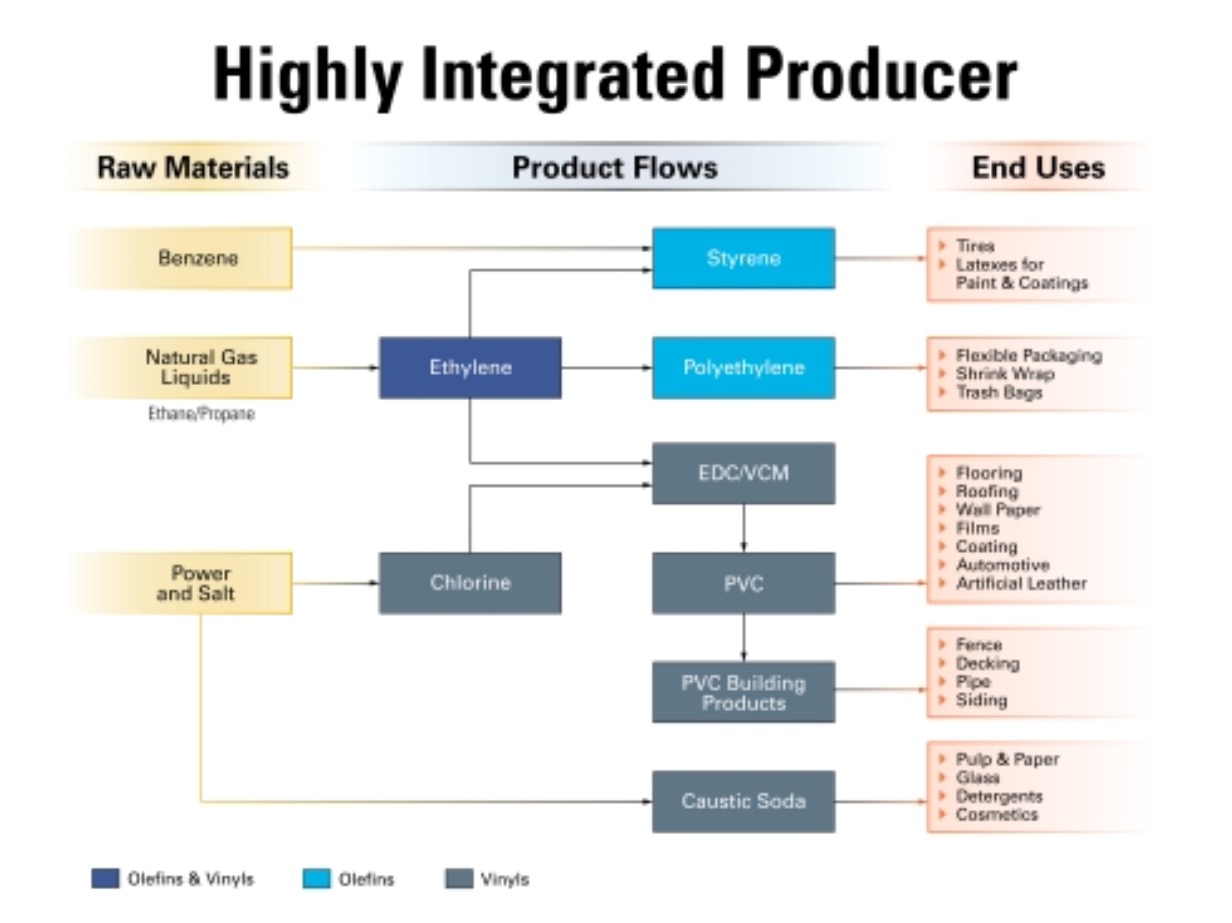 All of my investment ideas tie into a singular theme surrounded by industrial might reasserting itself.
Based purely by the numbers, WLK should appreciate by 50% from current levels. Their PE has remained somewhat of a constant for the past several years and I expect their business is about to enjoy a material upside surprise.
To buy WLK in size, essentially, means two things.
1. Global growth will strengthen.
2. Crude prices will rise.
Westlake is a major producer of ethane, which is used to produce ethylene — used to produce a sundry of plastics used in every day life and building materials. Ethane is natural gas based, whereas its chief competitor, naphtha, used primarily in Europe and Asia, is oil based.
Thanks to our abundance of natural gas, Westlake enjoys a massive advantage by cracking ethane and that arb gets increasingly bigger as the price of crude rises.
Here are some info graphics that can better describe what they do.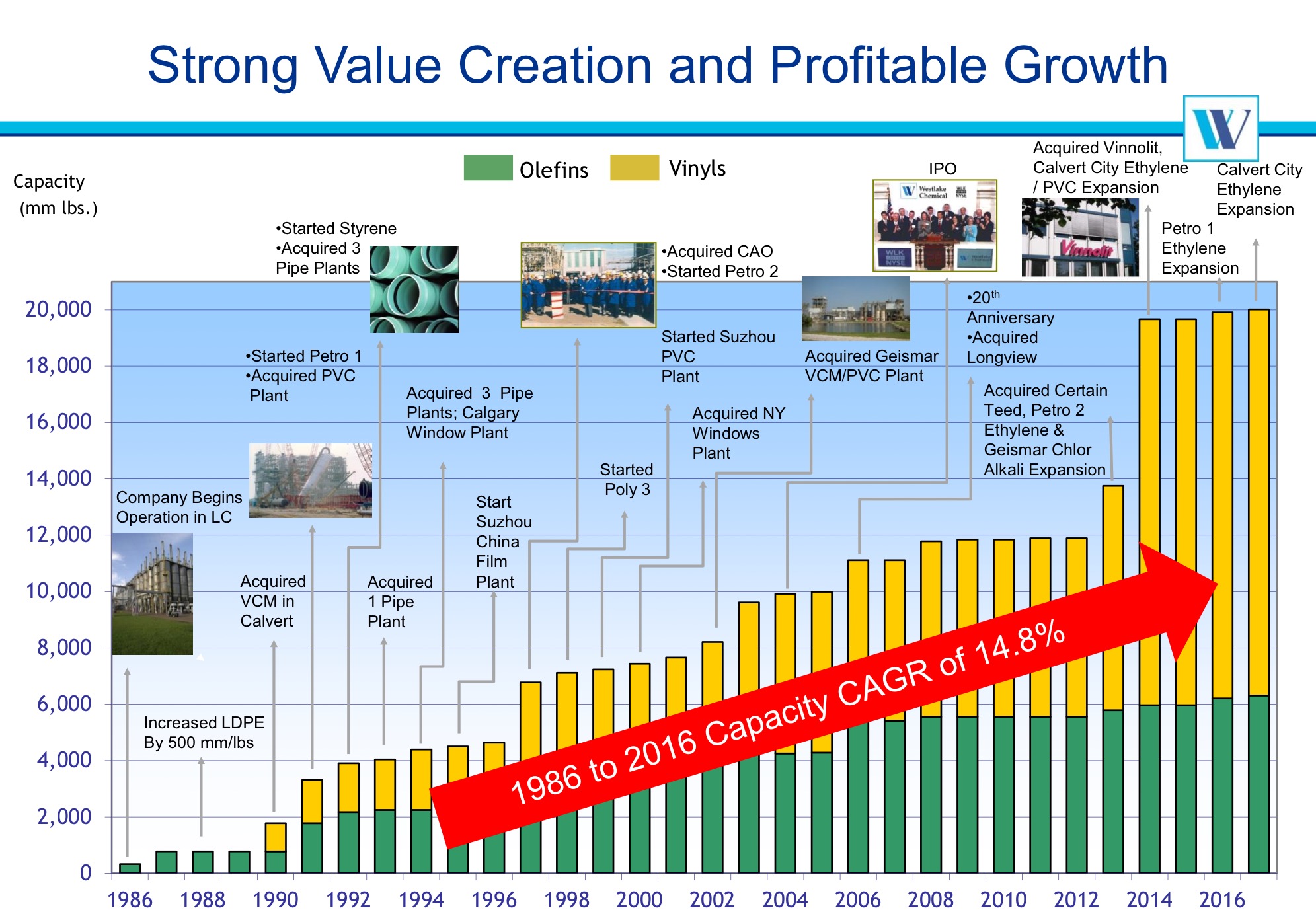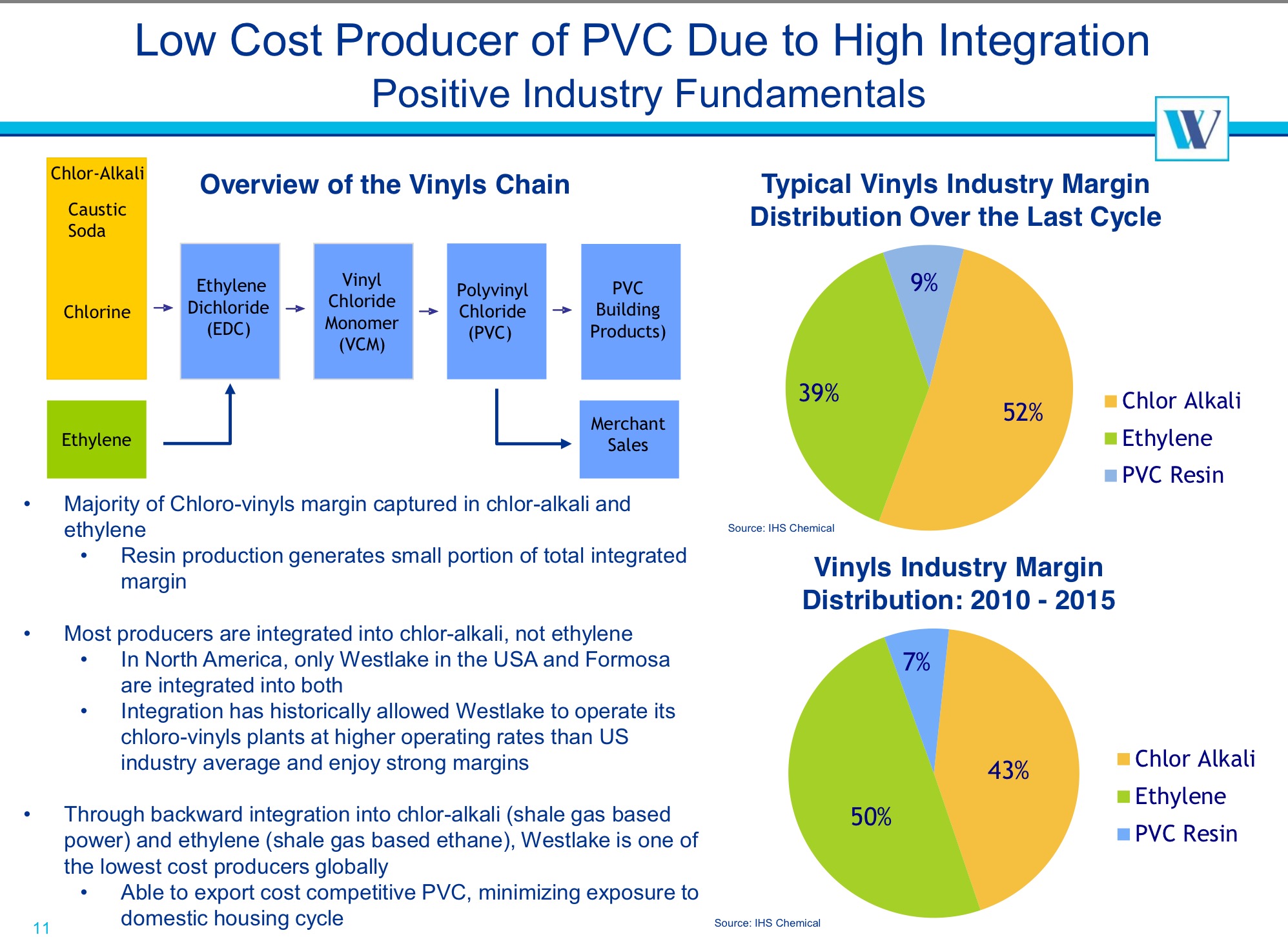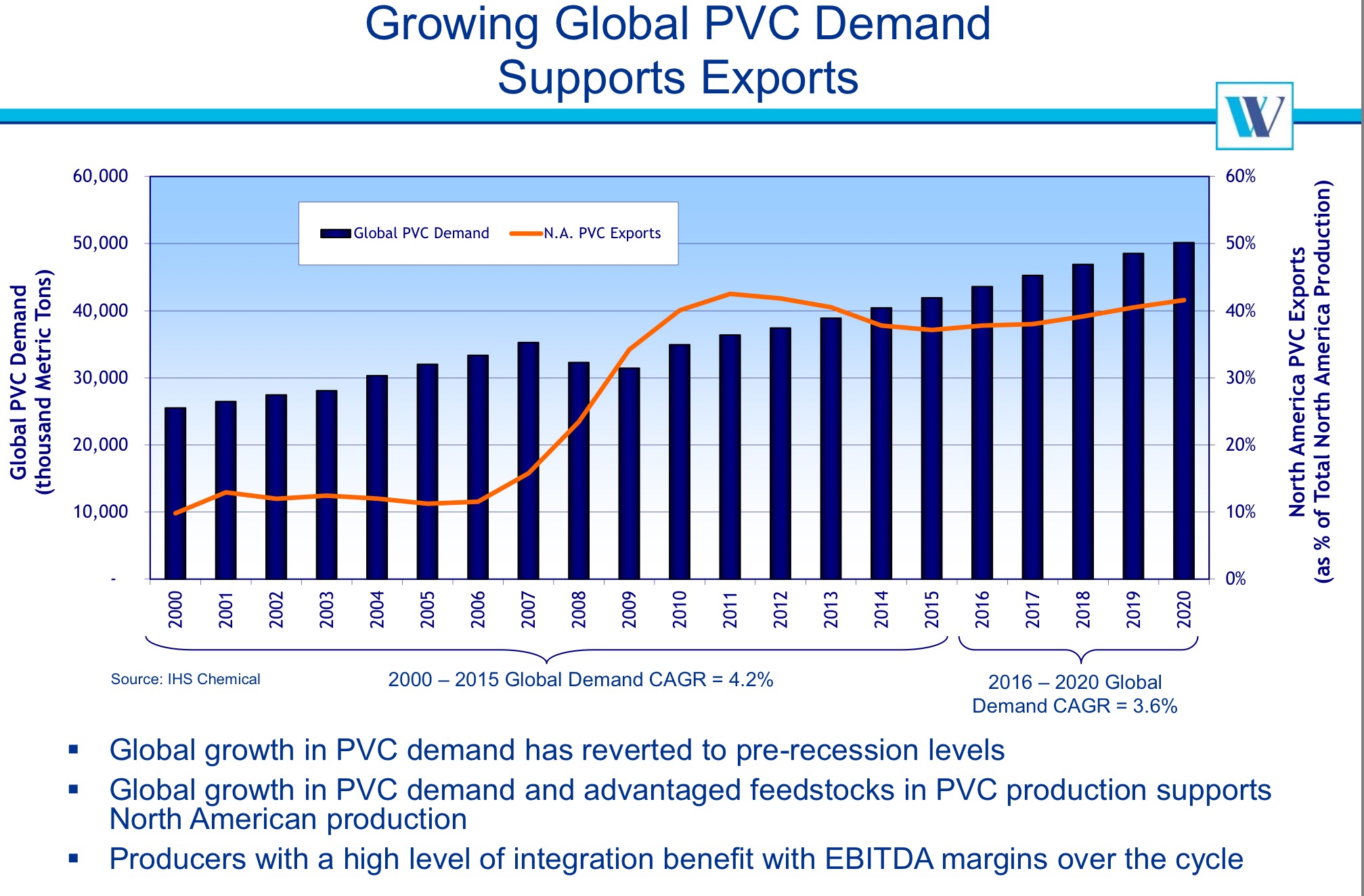 And here is last quarter's conference call.

My play here may not be long term. I might just trade the damned thing and move on, since I do get bored from time to time. But every way I look at this thing, there is big upside — especially with natty depressed and oil rising. Should WTI collapse again, this stock will quickly become an anathema, so be wary of that.
The stock is trending up, pushing my YTD gains to 10%. If it doesn't get acquired by another company, it should crest above recent highs sometime this year, and more.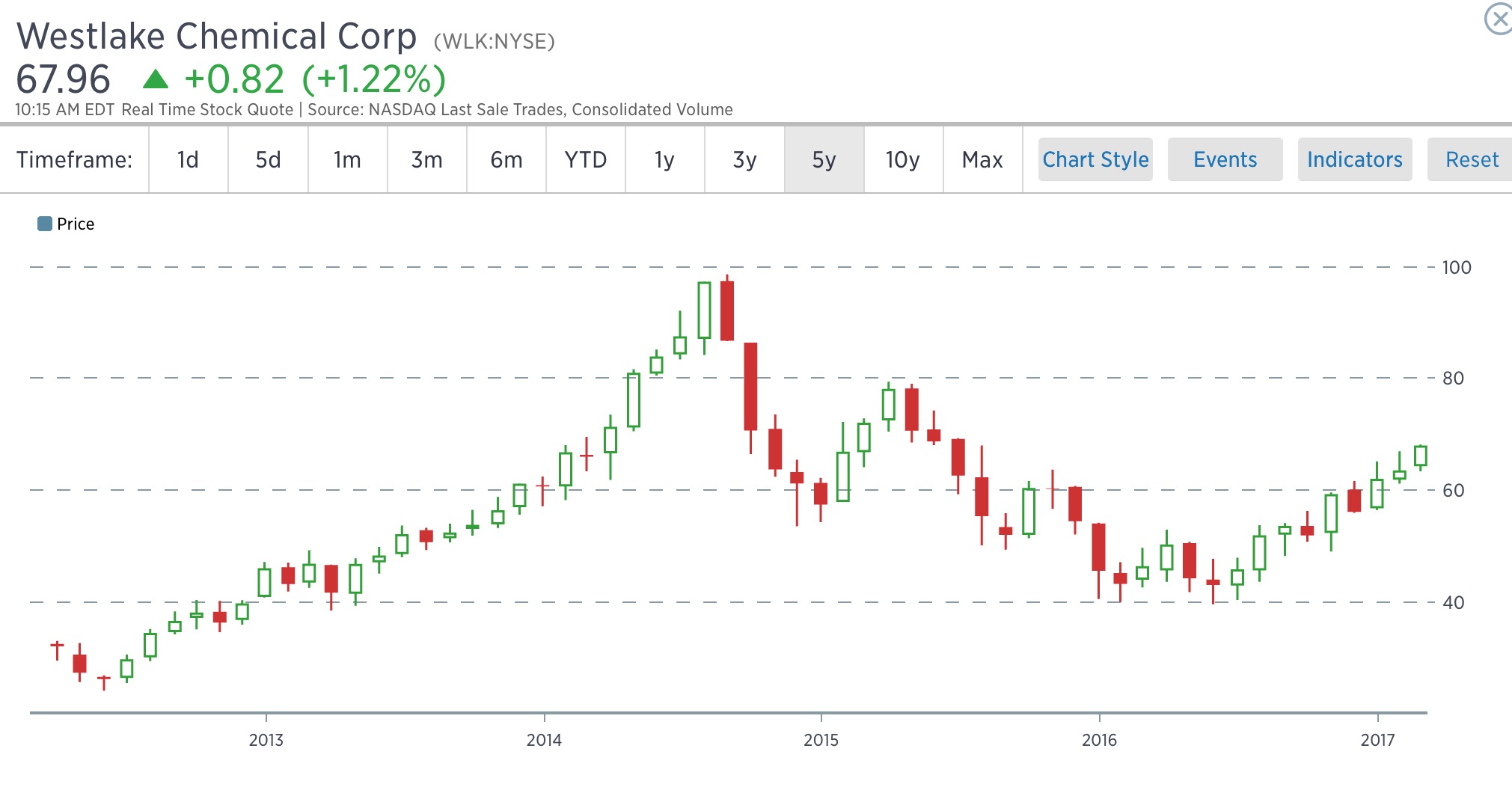 If you enjoy the content at iBankCoin, please follow us on Twitter