Several months ago, after Einchenwald performed miserably during a Tucker Carlson debate, a troll on Twitter sent him a strobe tweet, which then actually caused Kurt to have a fucking seizure.
At the time I thought it was hilarious, not because having seizures or causing them is funny, but because in order to activate the deadly strobe tweet that was sent to Kurt, he had to have clicked on the image to activate it. In other words, stupid Kurt gave himself a seizure.
But now the fun is over and the twitter prankster is likely going to prison, alongside another 40 people who thought it was funny to tweet strobe causing images to people who are prone to getting them. Trolls BTFO.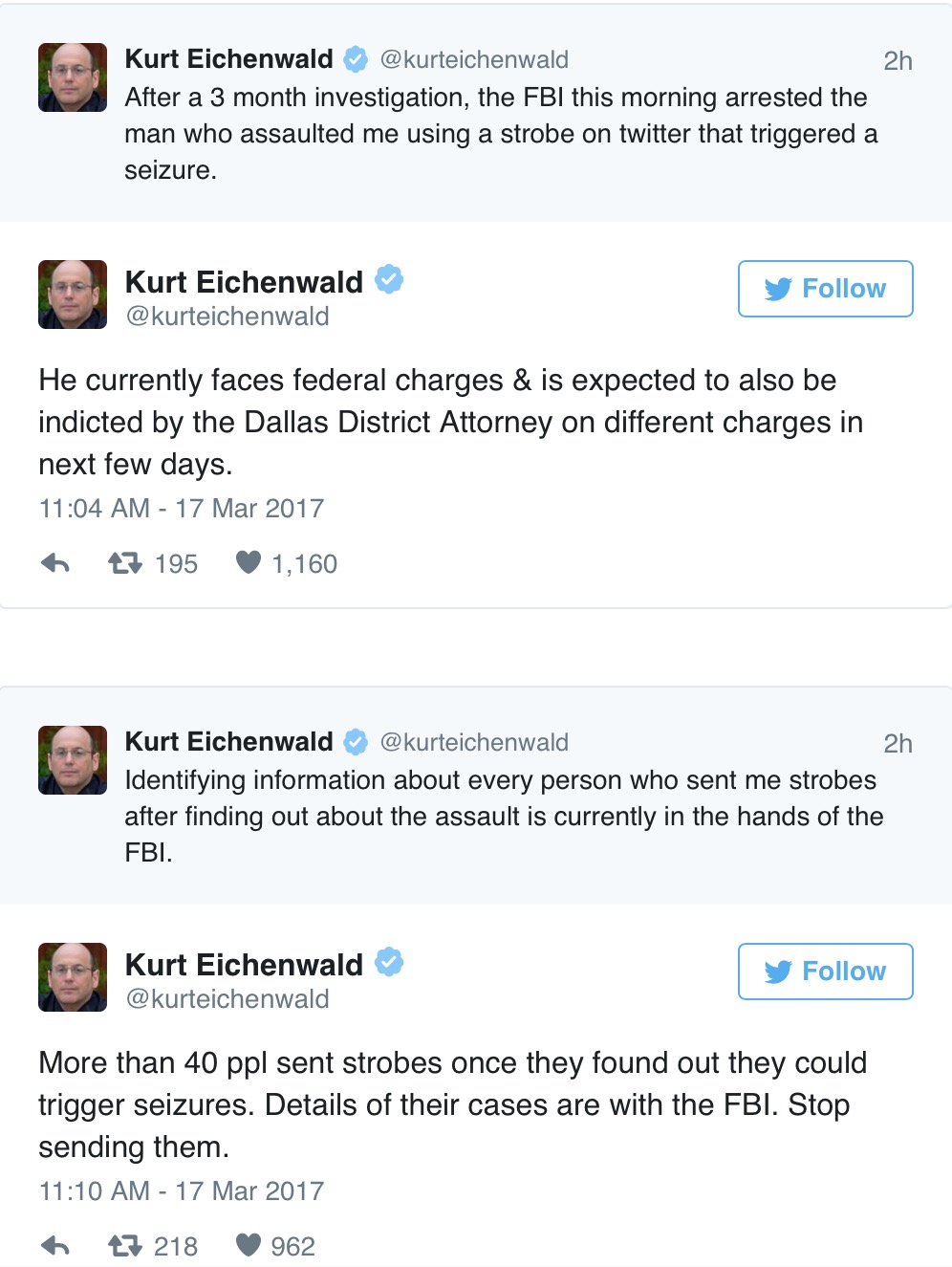 When will you fuckers realize that the social media ghettos are nothing more than honey pots? I strongly advise that you start hanging out more on sites like iBankCoin, who don't give a shit about strobe causing GIFs, in favor of 'send a tweet, go to prison' Twitter.
If you enjoy the content at iBankCoin, please follow us on Twitter